You're standing in the pro shop, it's 10 minutes to tee-off time and you are short on balls for the round again.
As your eyes scan over the different brands of golf balls sitting on the counter, you start to scratch your head and whisper to yourself, "what does this gibberish all mean?!" – "..low compression..", "..high compression..", "soft/hard", and all you really want to know is which one works and what will it cost me?
Not to worry, I'm here to help! Today we will look at the golf ball compression chart from a basic level to the advanced while addressing your burning questions:
"What is golf ball compression?"
"Does golf ball compression matter?"
"How can golf ball compression affect my game?"
And finally… "what's the best compression for me?"
No time to waste? Gotcha! Here's the summary of our findings:
---
Some Top Golf Balls in this Category
Softest Golf Ball
Best Medium Compression Ball
Best High Compression/Distance Balls
Best Ladies Golf Ball
But first, I find it best to see something while trying to understand it, here is what it looks like when an actual golf ball compresses on impact as it hits a steel plate at 150 mph (taken at 40,000 frames/second): VIDEO.
---
What is Golf Ball Compression?
Simple Physics 101
It's when the impact of a golf ball on an object forces the ball to transform in shape. This transformation in shape is when the energy transfers from the energy transferred from the impacting object to the ball.
Furthermore, the compression ensures this transformation of this energy is a smooth transition from the object to the ball so that the ball does not explode on impact.
Compressed History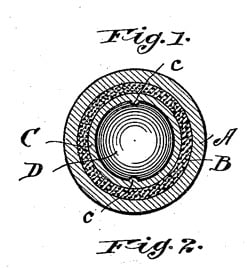 This technology dates back to the turn of the 19th century when inventors like William Taylor added the now-iconic dimple pattern to a Haskell ball in 1905.
This addition maximized the ball's lift while minimizing the drag.
1906 saw T. Saunders launch a pneumatic ball that contained a compressed air core.

But unbeknownst at the time, the ball would not handle the hot day's sun very well and expanded to the point of explosion in heat.
While inventors dabbled with other metal cores it was finally in 1972 that Spalding launched its two-piece ball which improved on the Haskell design and brought in the age of compression and the golf ball compression chart.
---
Does Golf Ball Compression Matter?
Well, to put it simply, it's all about distance and control. On one end of the scale, you have the low compression ball which will create distance and on the golf ball compression chart are rated between 70-80.
On the other end, you have the high compression balls which require striking the ball harder to achieve the same distance, however, they offer the golfer more control over their shot.
These balls are normally rated 90+ on that same golf ball compression chart.
---
How Can Golf Ball Compression Effect My Game?
Quality of Golfer
This really depends on where you place your current game. Beginner and intermediate golfers can benefit from a lower compression golf ball as it can give them more yardage. And therefore shorten the length of the course.
Whereas your higher quality golfer is more about precision hitting and will lean towards a hardball to achieve that.
Swing Speed
When golfers become serious about their swing, they look to the golf ball compression chart to match their swing speed to the correct compression.
A faster swing speed requires a higher compression which will mean the ball will not compress as much and giving the golfer more control over the ball.
A slower swing speed golfer should lean towards a lower compression to maximize distance and take advantage of the spring-like effect off the club.

Conditions on the Day
Ever accidentally hit a rock with your club? And that numb feeling you get on a cold day when you do? Ouch! Well, hitting a higher compression ball on a super cold day may come close to that.
It is advisable to lean towards a lower compression ball if it looks likely to be a chilly day out on the course. Our friend Richard poised this to AskGolfGuru and here's what he had to say about it: VIDEO.
---
What's the Best Compression for me on the Golf Ball Compression Chart?
Brand Wars
As always, it depends on who you talk to or who you buy your golf balls from in regards to what the manufacturers stated about the impact of ball compression on performance. Brands like Wilson or Bridgestone manufacture balls that are custom-tailored to a golfer's skill level and swing speed.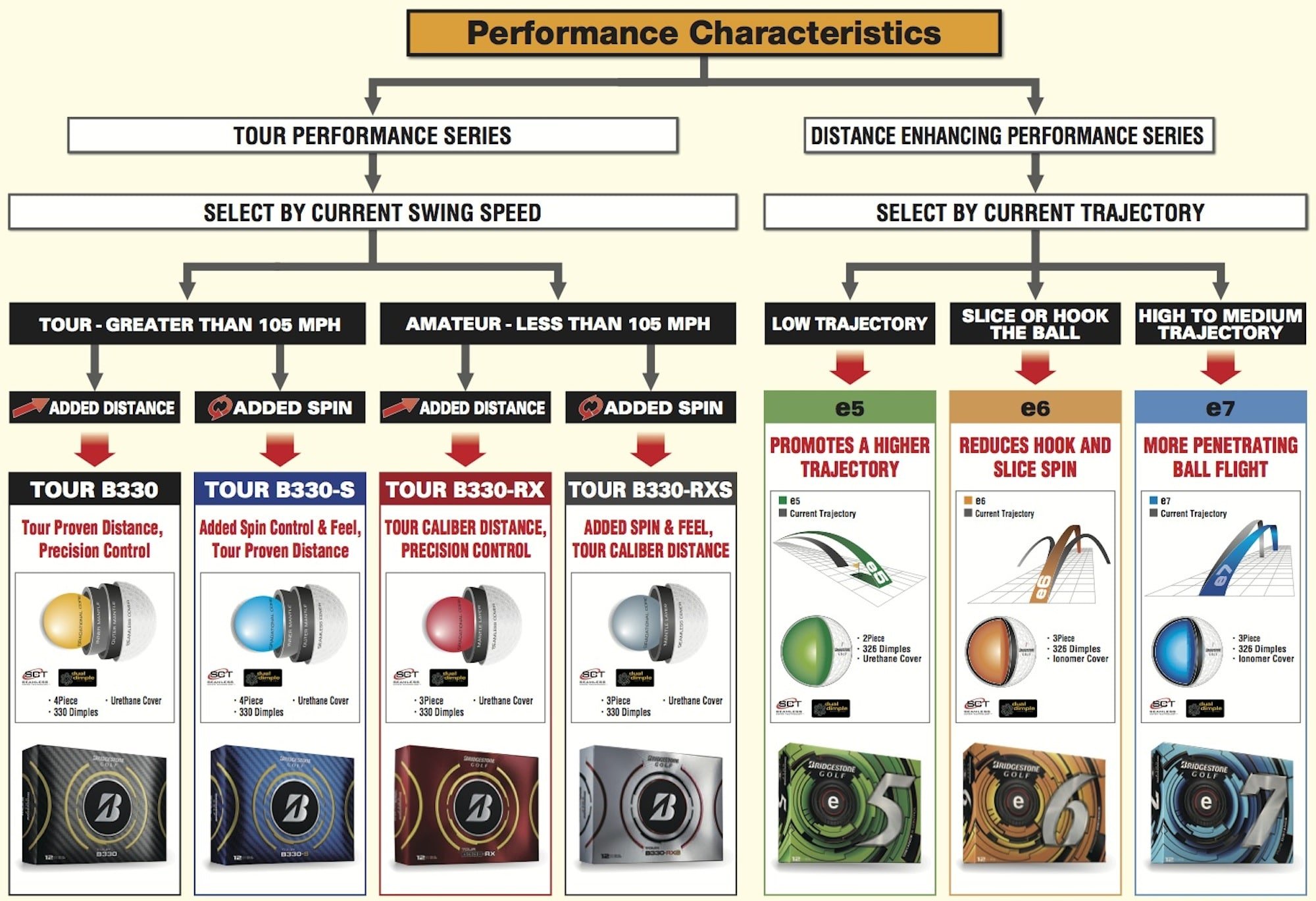 In fact, most manufacturers follow suit… except Titleist. As the world's leading ball maker, they hold some sway in the industry and their party line is that in regards to compression, we just shouldn't believe the hype, for either pro or amateur.
What matters, according to Titleist, is the greenside responsiveness, trajectory, backspin, and accuracy, although many argue these are more marketing terms than alternative theories. Why don't we take a look for ourselves?
---
The Softies Breakdown
Callaway Supersoft Golf Balls Prior Generation — CATEGORY WINNER
Introducing to you Callaway's softest ball! When it was first introduced back in 2014, Super Soft quickly became Callaway's bestseller.
These balls feature an ultra-low compression core, which guarantees faster ball speeds and lower spins, resulting in longer and straighter shots.
Callaway's Super Soft is a two-piece ball. Keep in mind that it delivers a high level of accuracy, but players who have higher swing speeds tend to lose some distance with it. So it's a better choice for golfers who have a low to average swing speed.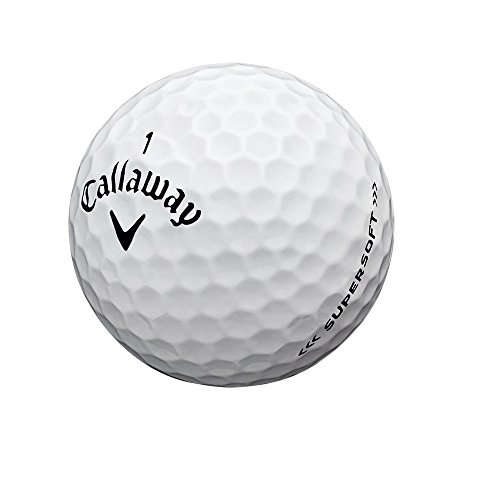 If you're a player in that speed range, you will love Super Soft's high launch and hang time, as well as low backspin. Other than that, Super Soft Golf Ball really lives up to its name and feels super soft. This one is also a very durable golf ball that will last longer than one or two rounds.
You can choose from white, yellow, orange and pink colors.
Check Price and Review on Amazon
---
Bridgestone Golf 2015 e6 Soft Golf Balls Prior Generation
No secret that Bridgestone has been a major player in the golf ball market for a long time. Tiger Woods seems to think so too, as he also uses Bridgestone golf balls on tour. E6 is designed mostly for amateur golfers with low to average swing speeds.
It's a three-piece golf ball that is a really great option for those who want to focus on hitting straighter shots, as e6 tends to fly as straight as possible, reducing the prevalence of big slices and hooks.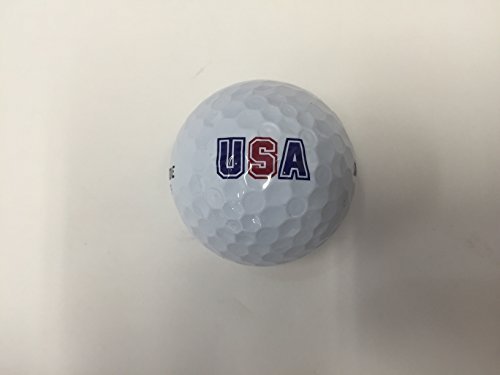 Basically, it's an ideal option for golfers who want to avoid sidespin on their tee-shots, but at the same time want to scramble with a really soft golf ball around the green.
However, e6 will be a better fit for higher HCP players. Lower HCP golfers with higher swing speeds that like to shape their shots, as well as add some backspin on the greens, will not benefit from this golf ball.
Check Price and Review on Amazon
---
Srixon Soft Feel Men's Golf Balls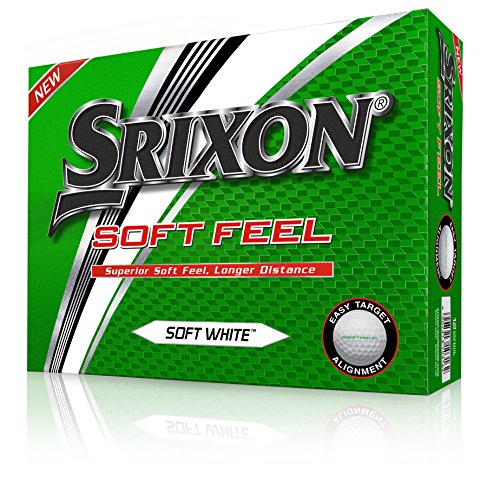 The 6th version of Srixon's Soft Feel golf ball offers a soft feel combined with control and distance.
It's a two-piece low compression golf ball: Srixon combined the lower compression with the softer cover and Energetic Growth Core, which is famous for being firm on the outside and soft in the middle.
Just like other golf balls in this category, Srixon's Soft Feel offers low spin for off the tee shots and reduced spin on low to mid irons. It's great for players that want to focus on distance as well.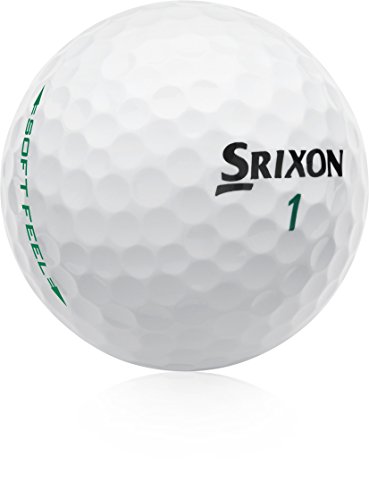 Golfers with slower swings will experience better performance from this ball, and those that fit into the 70-80 mph are more likely to enjoy its full benefits-improved distance, higher launch, and minimal sidespin.
Srixon's Soft Feel golf ball is designed for mid-to-high HCP players and is a great option for those who want a combination of quality and good price. Available in white and yellow colors.
Check Price and Review on Amazon
To Compare All Three Models:
Callaway's Super Soft, Bridgestone's e6, and Srixon's Soft Feel — all 3 options come with a low compression rating. All 3 are great for mid-to-high HCP players and all 3 deliver straighter longer shots.
However, if durability is an important factor for you, note that Callaway's Super Soft maintains its responsiveness a bit longer than Srixon's Soft Feel or Bridgestone's e6. Also, if you're looking for a wallet-friendly option, Srixon's Soft Feel is a winner in this category.
---
The All-Rounders (Medium Compression Balls)
Volvik VIVID Golf Balls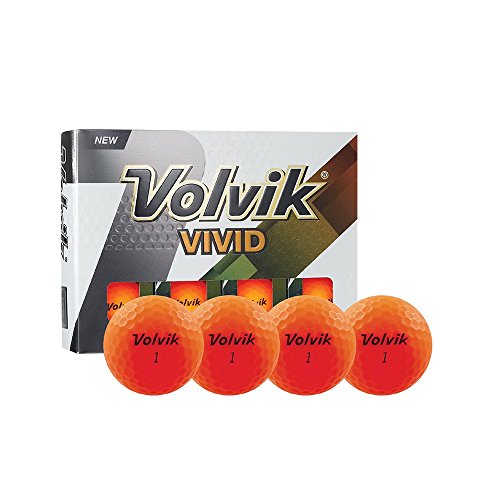 Perhaps the most eye-catching golf ball you can find, Volvik's VIVID might look familiar to you, as Bubba Watson had it in his golf bag for quite some time.
Volvik is a South Korean based manufacturer that claims to have released the world's first matte finish ball. And it comes in 7 different colors.
It's a four-piece golf ball that offers a soft feel and distance. It also feels nice around greens and provides enough spin when chipping or putting.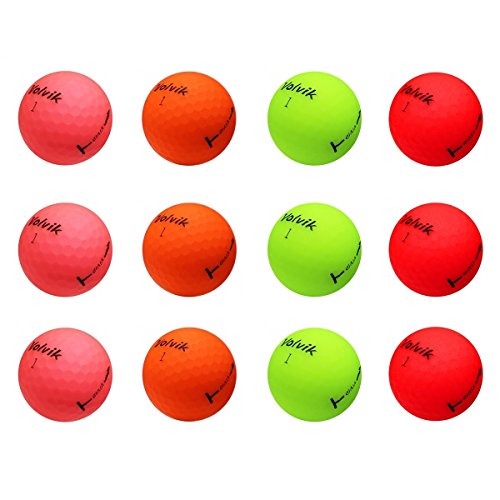 VIVID's spin levels are somewhat similar to Titleist's ProV1, but it provides a softer overall feeling. VIVID is designed for the average golf player that has a slightly faster swing — think 90-100 mph. It's an ideal choice for mid-HCP players that want to add some distance to their game and still feel in control around greens.
Check Price and Review on Amazon
---
Wilson Smart Core Golf Balls — CATEGORY WINNER
Wilson presents its Smart Core golf ball as "the only intelligent distance ball", and it really sounds like magic, as this one is packed with a smart-core technology, which adapts to your swing speed and delivers great feel and distance.
What it means is that this technology gives more spin on short shots for better control, and produces less spin on long shots for straighter, more accurate shots and distance.
The company added one more innovative feature to the ball, which helps to minimize the lag and drag. Smart Core is a two-layer golf ball with mid compression of 85 that is suited for both amateur and professional players.
This golf ball is great for everyday use, as it is designed to last more than a few rounds, and delivers great performance for tee shots, fairways, and around the greens. Comes in a box of 2 dozen.
Check Price and Review on Amazon
---
TaylorMade Project (a) Golf Balls
If we had to name a few most successful Taylormade's products, no doubt that Project (a) golf balls would make the list: the company has sold over 2 million dozen of them, and just released the 3rd generation version. It's a three-piece golf ball with 322 dimples and a seamless cast urethane cover.
Such a combination delivers a soft, heavy feel on both irons and wedges, and provides enough spin to shape your shots. However, some players might want higher launch trajectories with the driver, as Project (a) tends to keep them slightly lowered.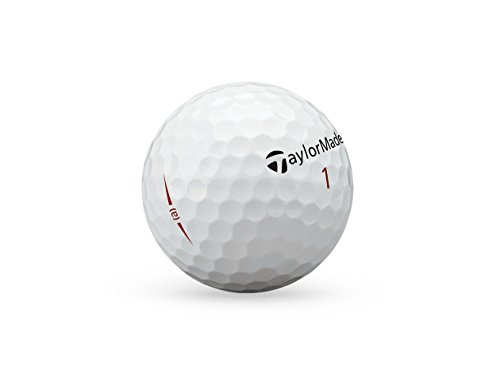 When it comes to the short game, Project (a) performs absolutely amazingly and can be easily compared to any tour-level golf ball. It's a great option for players who have a mid-to-high swing speed and will be an even greater fit for those whose swing speed is under 100 mph.
Both single and higher-level handicappers will like the feel of Project (a). Available in white and yellow colors.
Check Price and Review on Amazon
To compare All Three Models:
Volvik's VIVID, Wilson's Smart Core, TaylorMade's Project (a) — all 3 are great options for players that want to add more distance to their long game, but also feel in control of their short game around the green.
If you're interested in new technologies and innovations, Wilson's Smart Core is a winner in this category, as the company has come up with a really interesting concept for a golf ball that adapts to your swing speed.
If you prefer a slightly lower ball flight over a higher launch, consider TaylorMade's Project (a), as other golf balls in this category provide higher launch for those tee shots.
Volvik's VIVID might be a better option if you want a great-feeling golf ball that comes with a touch of color, as this one is not available in white.
---
High Compression/Distance Balls
Titleist Pro V1 Prior Generation Golf Balls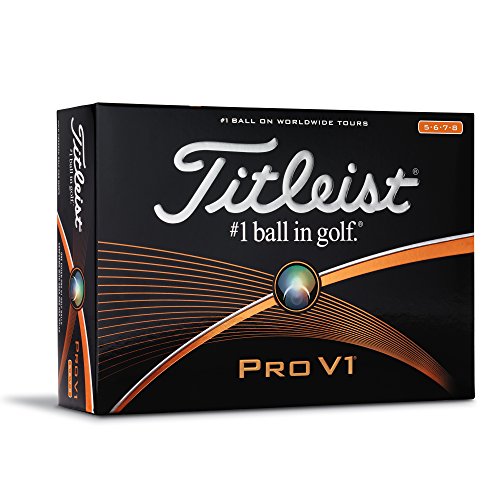 Jordan Spieth, Justin Thomas, Rickie Fowler — these are just a few PGA tour superstars that use Titleist's Pro V1, which is perhaps the most popular golf ball on tour.
Pro V1 is a true legend for a reason, as it provides an amazing level of consistency. What it means is that every shot you hit is consistent — every time!
It's a three-piece golf ball with 352 dimples arranged in a spherically-tiled tetrahedral design, which guarantees such a high level of consistency that we've just mentioned.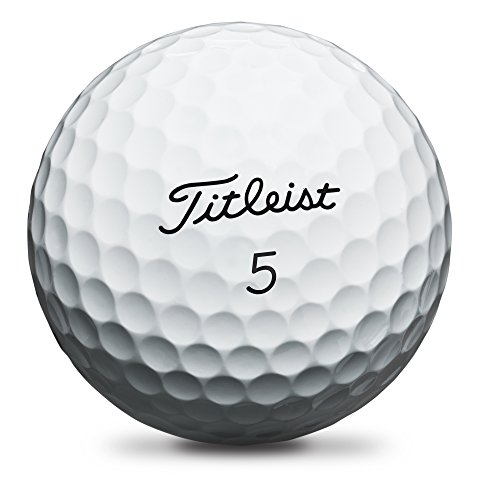 Long-lasting durability, consistency even in the wind, penetrating trajectory, flexibility, great sound and feel — Titleist's Pro V1 really does have it all.
It provides exceptional driving distance, although originally it's not a 'distance ball', as well as Drop-and-Stop control on the greens, combined with a soft feel, enhanced speed, and lower spine.
Pro V1 is designed for both pro golfers and higher amateur handicappers, but if your swing speed is under 100 mph, there's a high chance that you will not be able to experience all the benefits this golf ball has to offer.
Check Price and Review on Amazon
---
Callaway Chrome Soft Golf Balls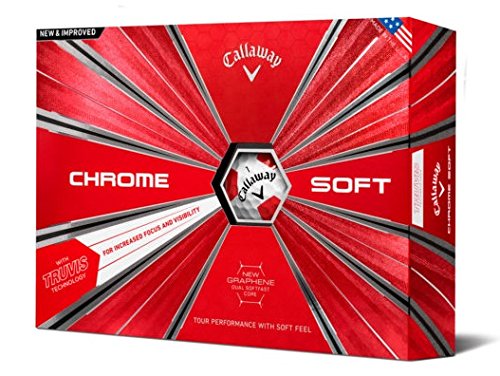 The secret word here is 'Graphene' — one of the smallest and strongest materials on earth that can also be stretched. Stronger than diamonds and 200 times stronger than steel. The research on it even won a Noble Prize in physics in 2010.
What does it mean for this golf ball?
Well, Callaway added it to the outer layer of its core to give Chrome Soft more strength. This way golf ball's inner core remains softer and larger, which allows you to feel more speed, creates tour-level spin around the green and provides great long-game performance even for above-average swing speeds.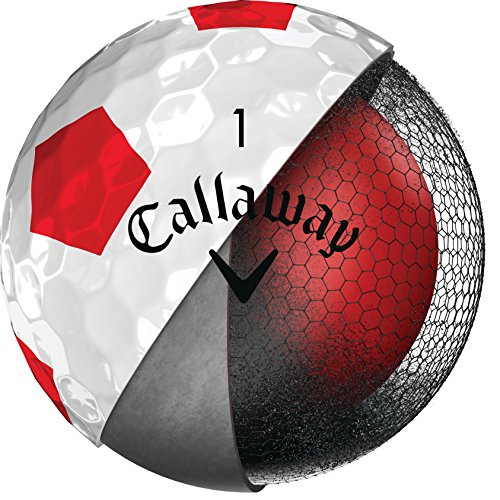 Callaway is the only golf ball company that has the new Dual Soft Fast Core, which lets golfers reduce spin and optimize launch trajectories.
Chrome Soft will give you a stable flight and a low spin for your tee shots. It has the word 'soft' for a reason in its name, as you will definitely feel it. It's a premium golf ball for low-to-mid handicappers with a slightly faster swing.
Check Price and Review on Amazon
---
Vice Pro Plus Golf Balls — CATEGORY WINNER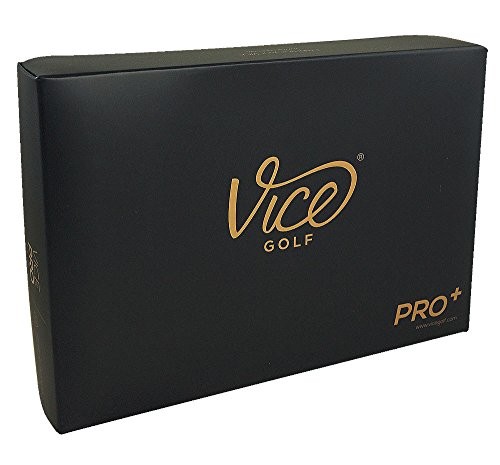 Vice Golf Balls, a Germany-based company was started by 2 golfer friends who wanted to produce higher quality golf balls at lower prices. And now it's one of the leading brands in the golf ball market.
Pro Plus golf ball quickly became popular among amateur and pro players, and there are quite a few reasons for that. It's a four-piece golf ball with a Urethane cover and 336 dimples. The company also added a special coating, called BJ13, which helps to keep Pro Plus white for a longer time, as well as maintain its visibility.
This golf ball provides less spin for iron and driver shots and gives that 'stop dead' experience when attacking the green. It's a long-lasting golf ball that feels soft, yet maintains enough firmness and lets you feel in control of your shots.
Optimized for advanced golfers with medium-to-high swing speed. However, Pro Plus produces a slightly lower flight trajectory. Oh, and it comes at a much better price than other premium golf balls in this category.
Check Price and Review on Amazon
To compare All Three Balls:
Pro V1, Chrome Soft, Pro Plus — all 3 are great higher compression golf balls that deliver amazing accuracy, distance, softness, and control around the green, as well as low spin for tee shots.
All 3 are premium golf balls, designed for players with faster swings. If low spin for your tee shots is an important aspect, keep in mind that Pro V1 and Pro Plus delivers lower spin than Callaway's Chrome Soft.
This one also features a bigger softness level compared to Pro V1 and Pro Plus, and some golfers tend to think that this golf ball is a bit too soft around the greens.
If you're looking for a great premium golf ball that delivers it all and is wallet-friendly, consider Vice's Pro Plus, as it costs approximately 25 percent less than other premium choices in this category. With this one, you will find high-quality performance for much less money.
---
Ladies Golf Balls
Callaway Ladies XR 16 Golf Driver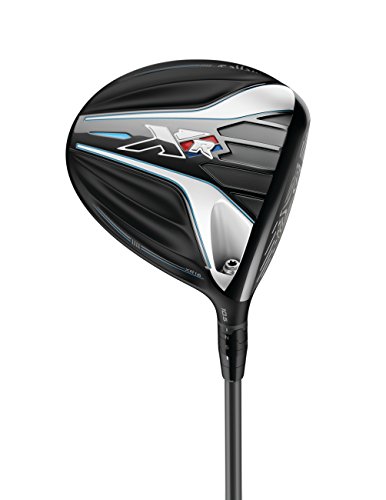 This one really talks about 'forgiveness' — Callaway designed a driver for ladies who want extra distance and better accuracy, making tee shots straighter and much more forgiving.
The company presented XR 16 with the tag line "Forgiveness meets fast", and that's what this driver is about.
Ladies XR 16 was created together with aerodynamic technicians from Boeing, so this driver has an improved clubhead, which allows reducing drag and increases stability throughout the swing.
It's also considered to be the most forgiving clubhead ever, and Boeing made it equally fast with an improved Speed Step Crown.
Forgiveness is truly amazing on this one — Callaway combined a larger clubhead for more MOI, a stretched-out crown for a bigger footprint, and also lowered and deepened driver's CG.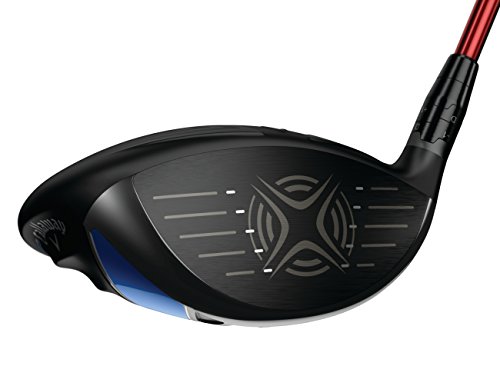 To generate even more ball speed, Callaway added the next generation R MOTO face, which is 19 percent lighter and thinner.
The saved weight was used to redistribute it into the driver's head for more MOI.
Ladies XR 16 feels great at impact, it's fast yet stable. R MOTO face ensures better results for those off-center hits, while stronger face material adds more distance.
It looks great, sounds solid, and is easy to play with.
Ladies XR 16 delivers an extremely high level of forgiveness, and can definitely be called one of the top choices in its class.
Besides, it will add about 20 yards to your game.
How does it compare?
XR 16 combines a few speed-enhancing technologies. However, if you want more adjustability options, consider trying M2 and F7.
XR 16 offers a ton of forgiveness and accuracy. It also performs better on mishits than F7 and M2, and tee shots are significantly straighter.
If you want more distance on your tee shots, keep in mind that M2 and XR 16 will deliver better results than F7.
You should also know. If you prefer your driver to be lighter, note that F7 and M2 might be better options as XR 16 is a bit heavier.
---
Bridgestone Lady Precept Golf Balls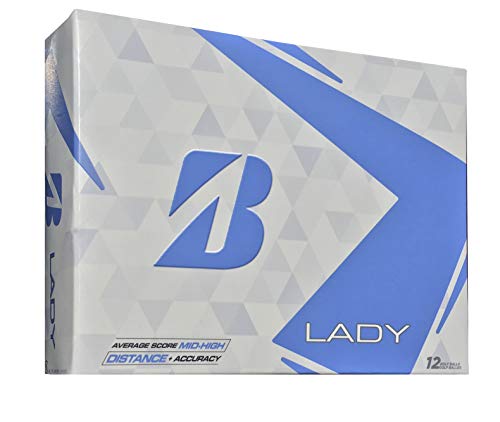 Bridgestone wanted to create a perfect golf ball for ladies. After more than 15 thousand live fittings with lady golfers, it came to life.
This lower compression golf ball (50, to be exact) is perfect for ladies who have slower swings. Lady Precept golf ball produces higher launch trajectories and lower spin, resulting in a great distance and longer carry.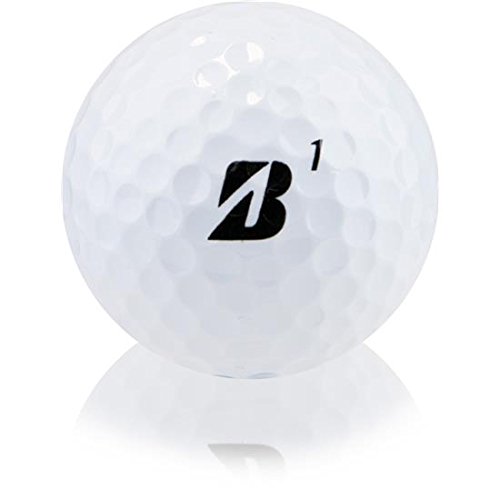 Referred to as the 'softest ladies specific ball on the market', Lady Precept is a two-piece golf ball with 330 dimples and a soft Gradational Compression Core.
The larger core delivers a longer distance and better feel, while 330 seamless dimples optimize aerodynamics. It also feels great around the greens. But note that it was designed specifically for ladies who have slower swing speeds.
---
Srixon Soft Feel Lady Golf Balls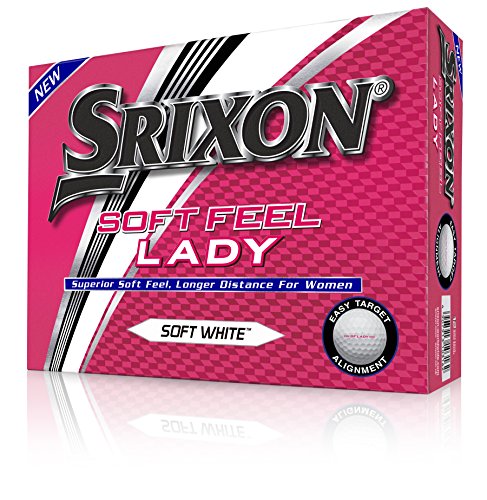 Srixon is one of the world's leading golf ball manufacturers right now, and both amateur and pro players use it and trust it. Many ladies on the LPGA Tour seem to think the same. This as Srixon's golf balls are very popular there.
This is the 5th version of the Soft Feel Lady golf ball, and Srixon made sure that it's great: the compression has been lowered from 72 to 60, the cover has been made thinner and softer, and the aerodynamic speed has been improved.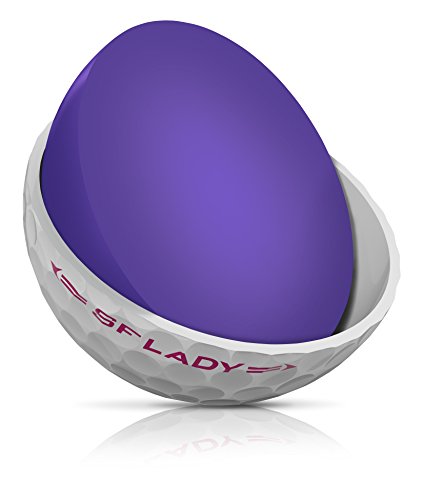 This two-piece golf ball has 324 dimples and is 5 percent softer than its previous version. It also has an advanced core construction that promotes seamless energy transfer to maximize distance and enhance performance.
This one is especially accurate off the tee. Ladies with slower swings and high-to-mid HCP will benefit from it the most.
Check Price and Review on Amazon
---
Wilson Staff Fifty Elite Golf Balls — CATEGORY WINNER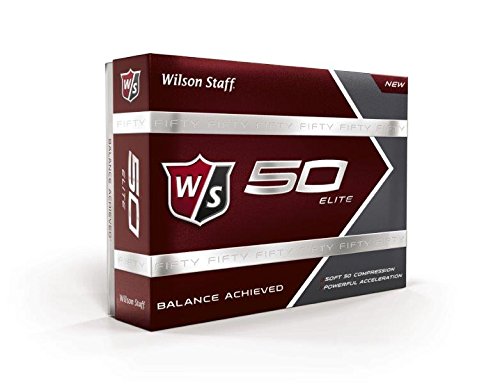 Distance, feel, durability — Wilson's Fifty Elite golf ball has it all and even more. This 50 compression golf ball guarantees amazing distance, long carry, a quick stop on the greens, and an overall great feel.
The two-piece golf ball is really well-balanced: a responsive and aggressive cover creates a perfect balance with an advanced rubber core, which gives longer distance and high spins around the greens.
Designed for golfers with slower swing speeds (less than 95mph with the driver), Fifty Elite is one of the softest golf balls out there. Wilson also made sure that Fifty Elite's durability is a great one, so this golf ball will last you longer than a few rounds
Check Price and Review on Amazon
---
To compare…
Bridgestone's Lady Precept, Srixon's Soft Feel Lady, Wilson Staff's Fifty Elite — all 3 options are great for lady golfers who have slower swings and want to feel confident with their shots both off the tee and around the green.
All 3 golf balls deliver similar performance. However, if you want more distance, consider Fifty Elite: it adds more yardage than the first two options. It's the longest golf ball in the lower compression category, and one of the longest in the market.
Fifty Elite will give you more control around the greens, and will also last you longer than Lady Precept or Soft Feel Lady.
---
Budget-Friendly Models for You
Adams Golf Men's Blue Driver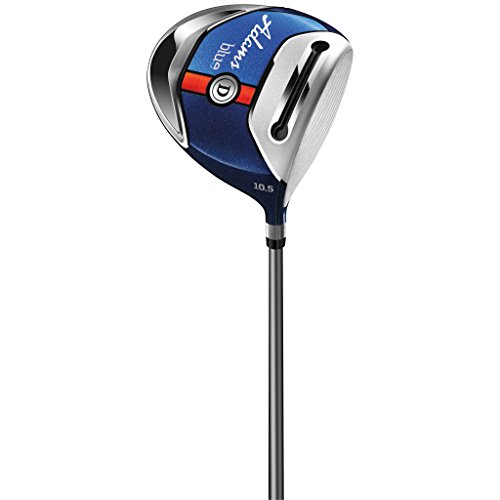 Lightweight, impressively forgiving and definitely wallet-friendly — Adams Golf Blue driver makes it easy to trust it.
It's a great option for various HCP levels, but higher handicappers might enjoy it more.
This driver has a Velocity Slot technology, which is responsible for delivering golfers more flex with more speed.
It has a large 460 cc titanium head. The CG is positioned low and pushed back as far as possible, delivering nice and high launch angles.
Blue features an Easy Launch System which is responsible for launching the ball into the air easily, at the same time improving swing speed and adding distance.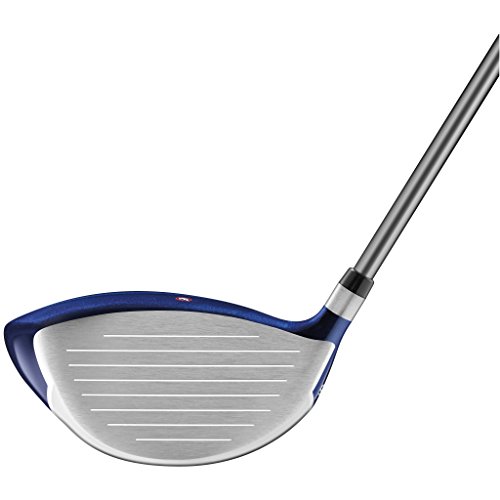 Driver's clubface is a really forgiving one, the sweet spot is big, and Blue manages to find the fairway almost every time. Miss hits also tend to fly in an acceptable trajectory without too much sidespin.
The blue driver comes with 55 grams Aldila Slimtech graphite shaft, which is easy to manage and light to swing.
The blue driver features a sleek, metallic blue crown, is colorful and subtle. It also has a red alignment mark and some white lines, making the whole setup process simple and accurate.
This driver also features a slightly closed clubface, so those players that tend to slice their tee shots can benefit from it a bit more.
Blue will feel good and comfortable in your hands.
Within this one, you will find a reasonable price with attractive features, advanced technologies, and a great level of forgiveness.
How does it compare?
Adam's Blue does not feature any exciting technologies, it's a quite simple, straightforward choice.
If you want to try at least a few adjustability options or are interested in speed improvement, then F6 or X HOT might be a better choice.
Blue is a truly forgiving driver and features one of the biggest sweet spots — larger compared to X HOT or Aero Burner. However, achieving consistent swings can be quite hard, and better golfers note that it's difficult to shape shots as they would like.
If you want to have an option for creating your own shape shots, then F6 might be a better option than Adam's Blue. But if forgiveness is your main concern, then Adam's Blue is the best choice in this category.
You should also know. Some golfers note that at impact Blue feels a little hollow.
If acoustics is an important aspect for you, then Aero Burner or X HOT might be a better choice.
Think carefully about all these features and consider your option. Don't rush. At the end of the day, you want to choose the most suitable one for your game.
---
Cleveland Launcher HB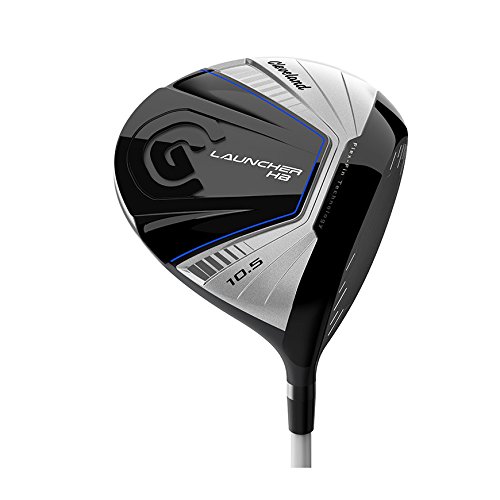 No secret that nowadays Cleveland is best known for its wedges and putters, and it's been quite some time since the company has released a new driver to the market.
It had to do with the company's opinion that there's actually a huge disconnect between new equipment, its prices, and performance, as golfers simply aren't seeing such a significant improvement in performance that they should.
Launcher HB doesn't have an adjustable hosel or movable weights, and from the first look might seem kinda basic to some golfers.
However, HB features a HiBore Crown technology, which reshapes the crown and lets move HB's weight lower and back, allowing the driver's crown to flex more at impact, promoting higher ball speed and an easier overall launch.
It also positions more mass to produce a high launch and low spin trajectory.
It also has a Flex-Fin sole and the Cup Face.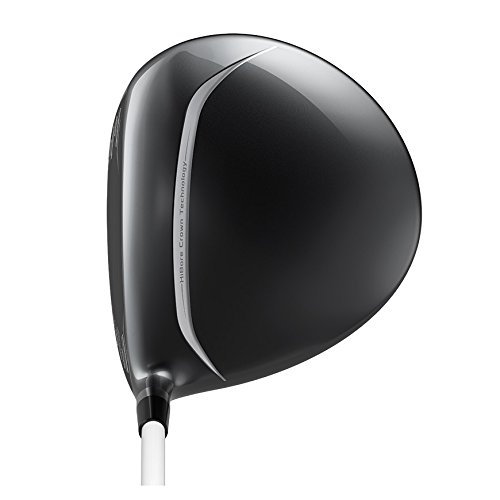 The first one is responsible for making your mishits stay in play, while the second one creates a super big sweet spot, which lets you hit the ball basically anywhere on the clubface without losing power.
HB's center of gravity is placed low and back, resulting in higher and straighter shots, and its MOI is increased.
Cleveland Launcher HB comes with a great shaft — Miyazaki C. Kua 5s, which is stable, yet very lightweight.
Together with HB it feels absolutely in sync and offers a great balance.
All in all, it's a really forgiving driver that also comes with a great price.
Perhaps simplicity is truly the secret — and HB demonstrates that perfectly.
How does it compare?
Compared to King F9 and M5, Launcher HB is a classic, straightforward choice. If new technologies and innovations are an important factor for you, then King F9 and M5 might be better options.
All 3 feature a great level of forgiveness. But F9 is more about speed and consistent shots, M5 is more about personalization and distance, and Launcher HB is more about making those tee shots easier for higher HCP players.
So if you're searching for a driver that is super forgiving and are not interested in other specifications, then Launcher HB might be a better choice.
You should also know. Launcher HB is also the most wallet-friendly option of all 3. However, it comes with one fixed shaft, while King F9 and M5 have more options available.
---
To Sum Up…
And there you have it — everything you need to know about golf balls, their compression, features, and variations.
We hope that this information and reviews will help you find that perfect golf ball and improve your game by at least a few strokes. We would love to hear about your favorite compression ball (and why) in the comments below.
Related Content: