The golf balls industry is a competitive market.
As a result, you have a lot of choices, and each golf ball has its own strengths. While the variety of options is always a good thing, it can also be a source of confusion.
To help you with that, this article is going to review the Srixon AD333 and the Srixon Soft Feel Golf Balls. This will be followed by a comparison of the two models.
Note: These two balls are from the same brand, so there are likely to be a lot of similarities. It's for this same reason that a lot of people are confused about which to buy.
Are they different? Is one better than the other? Where can you get the one you intend to buy?
I hope to answer these questions in this article. So stay with me.
Also Read: Best Golf Shoes for Arthritic Feet
---
Before we go into the review, there are a couple of things you should pay attention to. Let's go over this so you're choosing the right golf ball for you:
Choosing the Right Golf Balls
When you're choosing your golf balls, there are a couple of things you need to consider. Even if you're only interested in choosing between two golf balls, you'll still find these factors come into play.
For example, most golf balls are made from rubber but the grades are different.
For this reason alone, you can opt not to buy a specific ball if you don't like the quality of the material even if other things are intact and in place.
Having said that, let's look at the things to consider when choosing:
Materials
As mentioned above, the most important thing you should consider is the material.
Choose a ball with the right mixture of ionomer material; it shouldn't be too hard or soft and shouldn't affect the speed/spin of the ball negatively.
Price
It should be clear to even a beginner player that some balls are more premium than others. It's for this reason that it's important to consider your level when choosing a ball.
If you're just starting out, you don't need to pick up something too expensive. If you can get good performance with a reasonably priced one, then go for it.
However, if you're a professional golfer looking to upgrade your game to the next level, you can look at the premium golf balls out there.
And they are plenty.
The more you spend, the better you'll get in your ball in terms of features like spin, distance, speed, and even technology like mantle layer and a urethane cover.
Durability and quality
Most players consider the cost of golf balls. If you're one of these, you should consider the quality of the balls you're buying.
Fortunately, there are a lot of testing going on popular golf balls. You'll be able to determine how strong the balls are and how they respond to abuse.
Other features include spin, distance, speed, etc., all of which are determined by the material and technology used in making the ball. Of course, there are a lot more things to look at.
We'll suffice with these so we can get into the real deal: review and comparison of Srixon soft feel and AD333.
Read: Caddytek vs Clicgear: Who Makes Better Golf Push Carts?
---
Srixon Soft Feel vs AD333: Reviews
Srixon AD333 Golf Balls
Key Features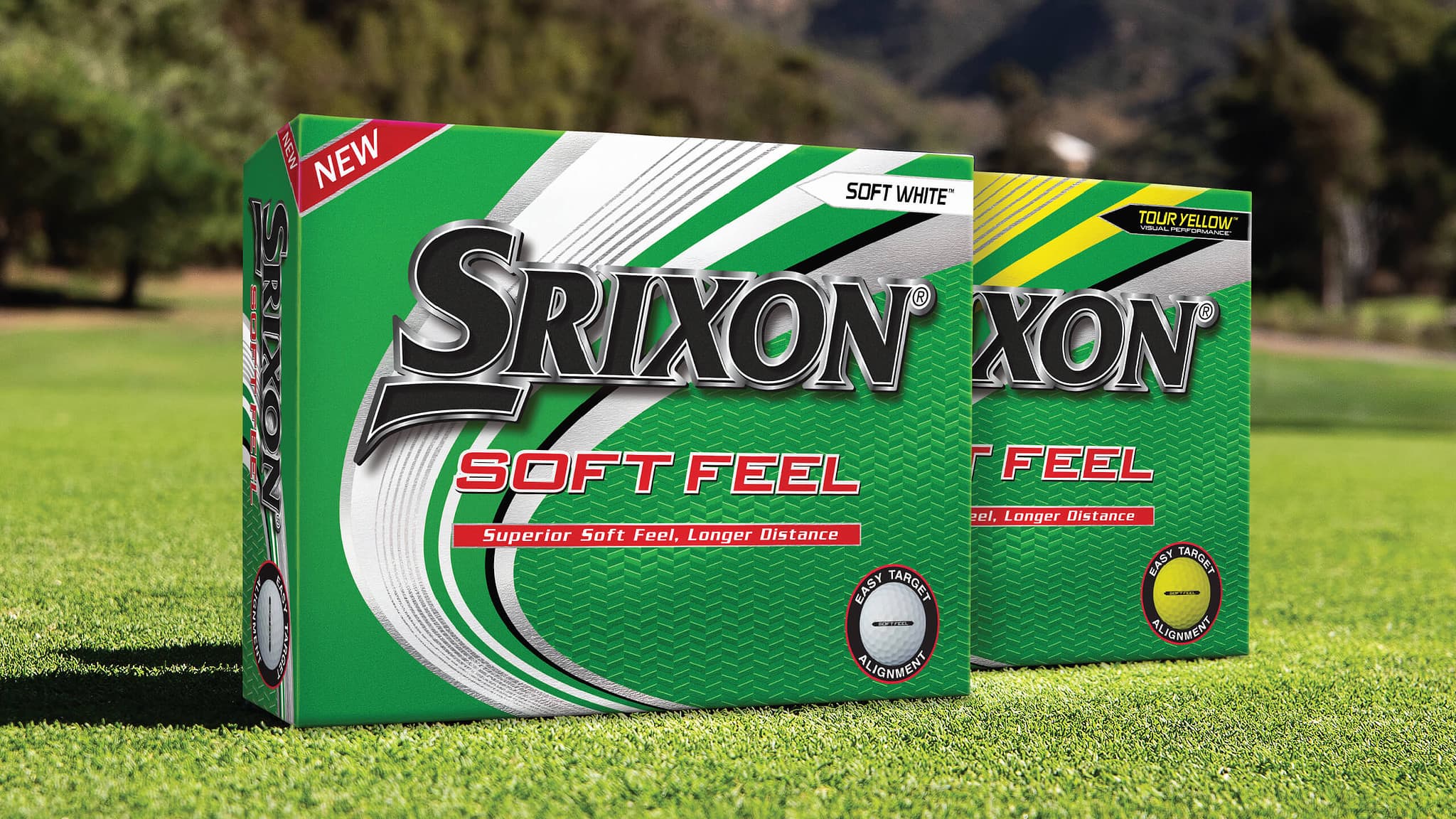 The Srixon AD333 has a unique construction. Specifically, the Fast-Layer Core, which is designed to be soft in the center area and gradually becomes firmer towards the edge.
As a result, you have a golf ball that maximizes speed and minimizes ball spin.
Another notable key feature of the Srixon AD333 is the dimple pattern. The design is aimed for a penetrating and fastball flight.
The Srixon AD333 also features a Slide Ring Material and Spin Skin Technology.
With the use of an innovative urethane coating and a flexible molecular bond, this allows for a maximum spin in cases you need the ball to do so.
Key Points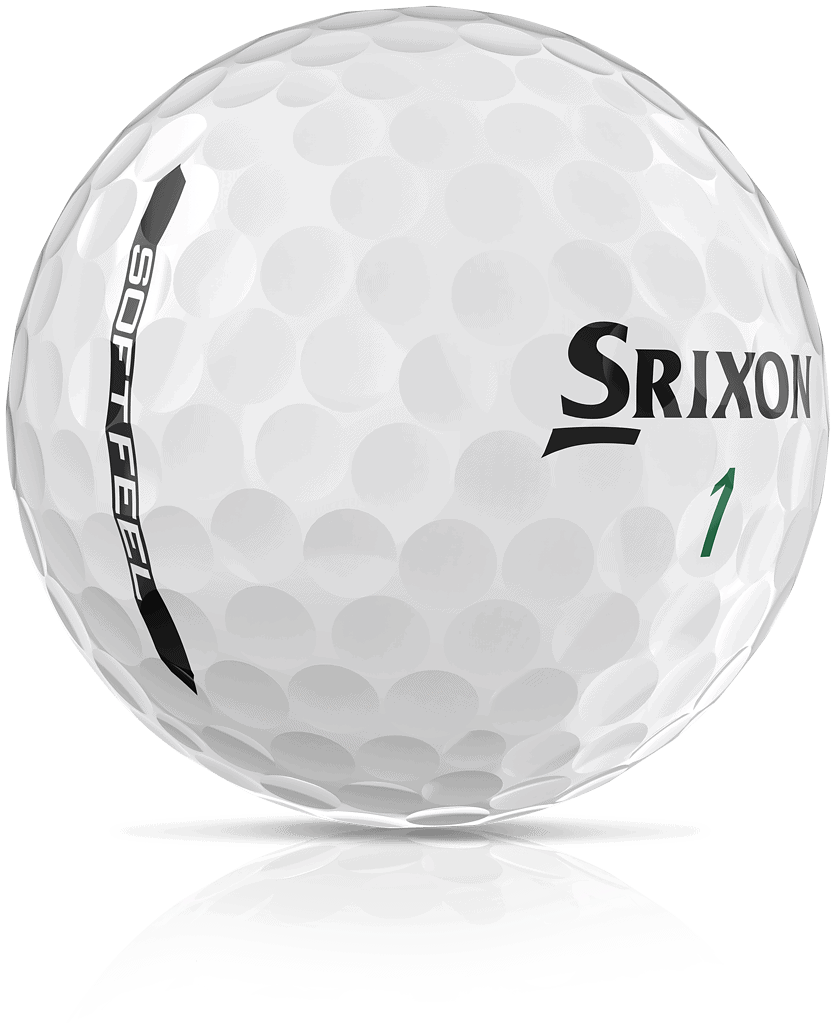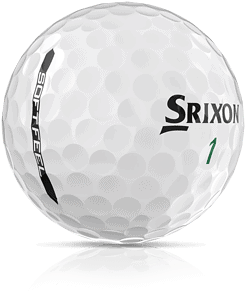 The Srixon AD333 is a golf ball that belongs to the two-piece and entry-level category.
It's a favorite among many and it improves upon the previous success of the older versions.
It offers excellent short game control, especially around the greens. This is surprising as it does not come with the urethane cover of the more expensive golf balls.
Another impressive feature is the ball flight, especially in cases of crosswinds.
The dimple pattern allows the ball to stay in the air while holding steady along its desired trajectory.
In conclusion
The Srixon AD333 is a unique golf ball, which can be a good or bad thing depending on the person who's using it. For the people who are not fans of the Srixon AD333, it's usually because of its firm feel.
Having said that, it's still a high-quality golf ball that offers good driver ball speed, short game control, and flight consistency.
Check Price & Reviews on Amazon
---
Srixon Soft Feel Golf Balls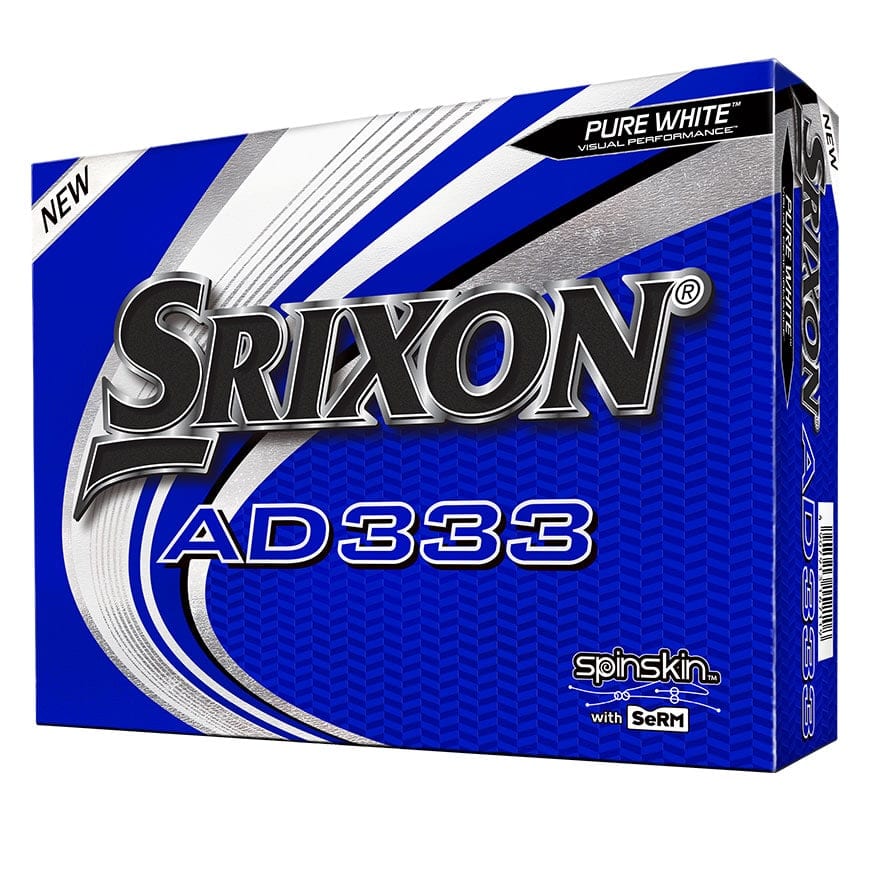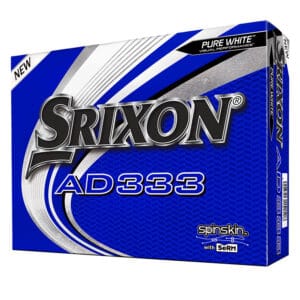 I have been buying from Srixon for a while and they have come to be one of my favorite brands when it comes to golf balls.
So, when I heard they were making the new Srixon Soft Feel Golf Balls I really wanted to give them a try, and man, let me tell you, I am incredibly impressed!
In fact, I figured I might not be able to adapt to the softer feel of this ball and I feared it might be too much (even becoming difficult to control, or too easy to lose).
Key Features
But it is just perfect: this ball has many more dimples and it feels like a step up from the previous model. It is definitely a distance ball because it is rather lightweight, and it has excellent drag and aerodynamics.
In addition, the core has been improved too: the energetic gradient softcore makes for an ultra-soft feel; and a high launch away from the tee.
The spin trajectory is low, with better greenside spin and great alignment on the side.
The durability is very good for the price: the energetic gradient core and the ionomer cover make it so that the ball can stay in the game for a much longer time than others.
With only minor cosmetic defects such as loss of shine and mild discoloration after playing with it for a long time.
Key Points
The price is very reasonable as well, so the value is really good.
The only thing that I can complain about is that you are sacrificing distance for control a lot with this ball, so it might be best if you are already somewhat close to the hole.
All in all, an excellent ball that a good amount of control, barely any loss of distance, and good value for the price. Bravo, Srixon!
Check Price & Reviews on Amazon
---
Srixon Soft Feel vs AD333: What's the Difference?
The short version: there is little difference between them.
The long version: When you look closely at both balls, you'll discover that they have a lot in common. While it's common to see people differentiating them here and there, the truth is that they are very similar balls except with subtle differences.
One major difference between the soft feel and the ad333 is the price. The ad333 is a lot cheaper than the soft feel golf balls and that's likely because more people use it than the soft feel.
It's important to also note that some people do actually perceive some differences when they play both balls. Some golfers stated that they find the AD333 goes farther than the Soft Feel and takes less sidespin.
Also, a couple of people stated that they found the AD333 to be very hard but now softened and therefore similar to the Soft Feel golf balls. A few others find the Soft Feel is actually softer than the AD333 and quieter especially off the putter.
In conclusion, the AD333 is a bit harder, while the Soft Feel is lighter. Moreover, the AD333 is harder and louder than the putter while the soft feel is more cushioned and quieter.
Finally, the AD333 is aimed at fast swingers and the Soft Feel is aimed at slow swingers. So, choose according to the category you fall in.
---
Wrapping It All Up
The Srixon AD333 is a unique golf ball, which can be a good or bad thing depending on the person who's using it.
For the people who are not fans of the Srixon AD333, it's usually because of its firm feel. But for the one who wants something lighter, they can go for the Srixon Soft Feel since it's the lighter of the two.
Having said that, the Srixon AD333 still a high-quality golf ball that offers good driver ball speed, short game control, and flight consistency. The Srixon is also good and suitable for those looking for a softball to play with.
Related Posts: