Choosing the best golf ball, produced by a well-known and reputable company can make all the difference to your golf experience. Titleist Velocity Golf Balls are worthy of all good reviews.
They are perfect for golfers of all levels of experience, they are made of high-quality materials and they can be found in a variety of colors. So, what exactly are the features and benefits of Titleist Velocity Golf Balls?
Titleist Velocity vs Bridgestone E6 Golf Balls
Titleist Velocity Golf Ball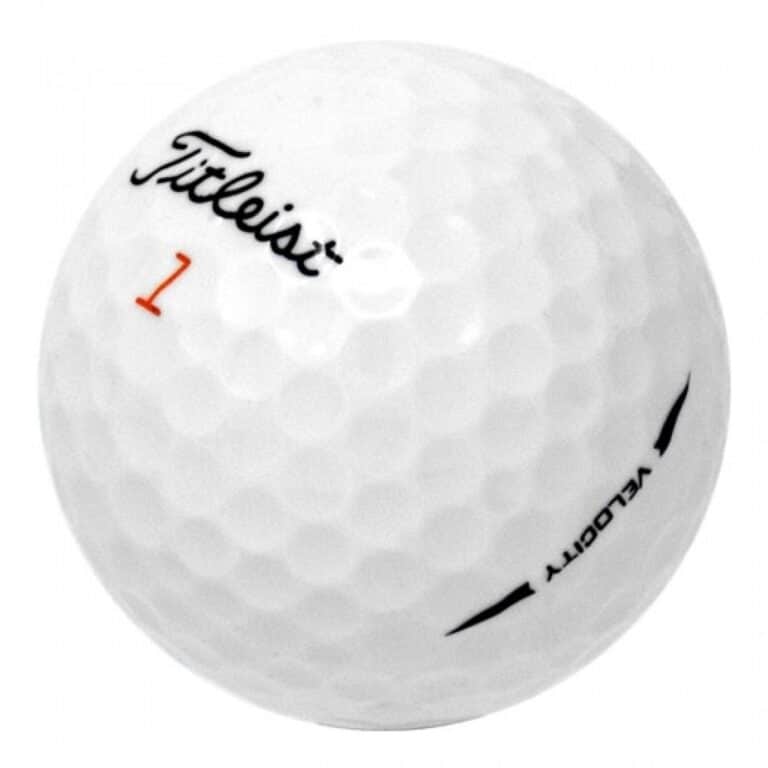 These balls are designed to produce low levels of spin, and that enables golfers to gain distance. Even mishits will go straighter when you use this type of golf ball.
Moreover, those balls come with a NaZ+ Cover that can efficiently blend speed with control. The surface of the ball is soft enough and you can easily control your irons as you hit it.
Those golf balls also, feature an aerodynamic dimple system. They feature 350 dimples on every single ball providing consistency and high ball flight.
Control
Since golfers will be able to keep the ball in the air longer, they will gain significant distance.
The center of a Titleist Velocity ball features an LSX core. Being bigger than the center of similar golf types, the LSX core helps to produce more speed from the moment of initial impact.
Regardless of what club you're hitting, this core provides a high flight path immediately after you hit the ball.
Colour Options
Titleist Velocity Balls come in a variety of colors, including white, green, orange, and matte pink. Therefore, golfers can fully personalize their options depending on their style and preferences.
Speed
The LSX core of these balls provides faster speed and allows golfers to gain significant distance. Its spherically-tiled 350 Dimple pattern offers consistency in every hit and high ball flight.
Titleist velocity balls help golfers to add distance with almost all clubs, but most noticeably with the woods, driver, and hybrids.
They are great for beginner golfers wishing to hit high and improve their performance, but they're also, great for intermediate players.
Distance
Overall, this is a great golf ball to choose from if you are a regular golfer. It features some great characteristics that can improve your game and help you stay competitive without spending your fortune purchasing a pricy option.
Finally, the new version of the Velocity ball comes with a spherically-tilled 350 octahedral dimple design.
With this technology, velocity owners can expect improved consistency and high ball trajectory, which is very important for getting a longer distance. It's also supported by a bigger LSX core, making for a lower spin and more coverage.
---
Bridgestone E6 Soft Golf Ball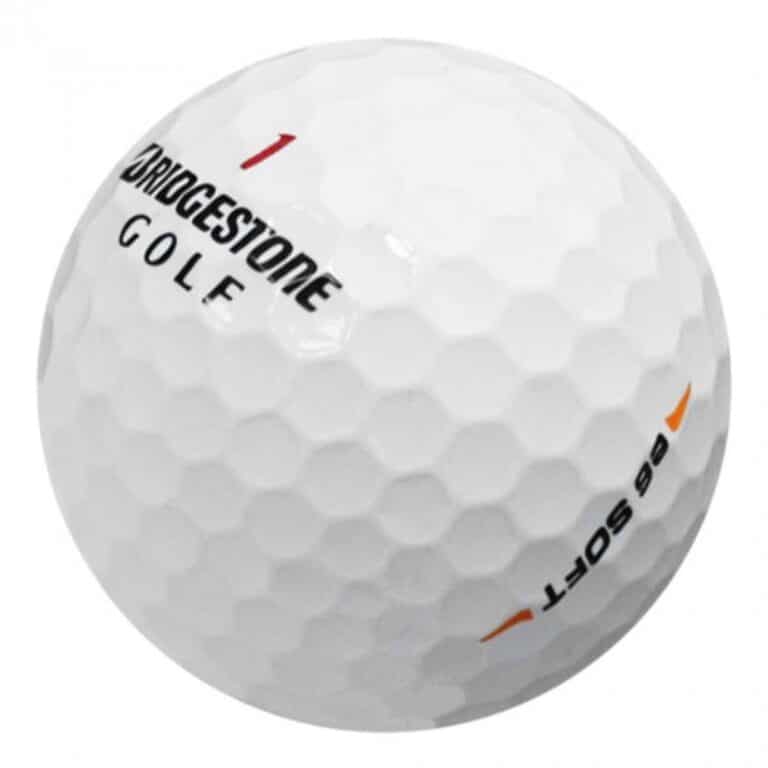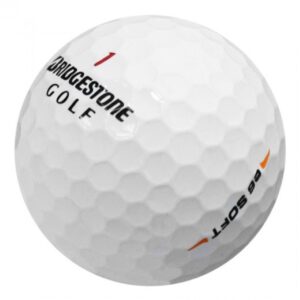 The new Bridgestone E6 Soft Golf Balls have been designed for golfers with moderate swing speeds.
The ones who are confident in their skill and are still seeking new ways to achieve maximum distance on all their shots.
When looking for a new ball, you're also looking for the right spin control and the best tour performance.
Control
This is a high-performance golf ball, specifically engineered to provide golfers with an enviable long straight distance.
The heritage of Bridgestone E6 Soft Golf Balls allows it to be compressed into a much softer and larger core so that it carries as much power as its spherical shape will allow.
Speed
The new type of 2-construction is ultimately what allows it to build speed while still feeling soft to the touch.
Essentially, it's the ball you want if what you are really looking is a combination of speed and distance. It dramatically improves the performance and it's bound to have a positive impact on your love for the game.
Feel
Keep in mind that these are softballs, which are bound to aim lower in trajectory, but will constantly be able to so with elegance and grace.
As such, they are an excellent choice for mid to high handicappers looking for performance, as this is the ball that will allow them to go the distance.
Distance
As mentioned, the Bridgestone E6 Soft Golf Balls are specifically designed for straight distance, as they successfully reduce air resistance with their unique aerodynamic design.
The low compression allows it to perform low trajectories at an incredible speed. Even lower speed swings would help it travel well. It is most definitely a welcomed offering by Bridgestone and one that is highly appreciated by more experienced golfers.
Bridgestone E6 Soft Golf Balls are now available in white and optic yellow.
Titleist Velocity vs Bridgestone E6: Comparison
Velocity Golf Ball is designed primarily for distance as is the Bridgestone E6. However, the Bridgestone E6 Soft may feel better than than the Titleist Velocity. But the latter may provide more speed especially if it's the newer model.