When you select a good quality golf ball, you make your club happy. You know, the opposite is also true. You want a ball that when you hit with your club gives you maximum distance.
Not only that can barely cover a yard. Another consideration you want to pay attention to is the core because it determines the control you have on your ball.
A softer ball, as opposed to a firm one, will give you better control and you'll feel you're in control of your game.
Though the five-piece and four-piece golf balls host all the latest developments that enhance performance, you don't always have to buy one (they're more expensive) before you can enjoy your game.
If you've decided to go with either the Srixon Z-Star or the Srixon Q-Star Golf Balls, then you're on the right track.
They're not awfully expensive but are good enough especially if you're just trying to up your game and don't want to spend too much.
---
Srixon Z Star vs Q Star: How They Compare
Srixon Q Star Tour Golf Ball Review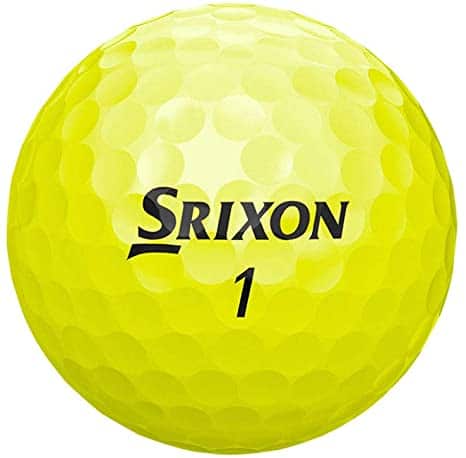 Choosing a high-quality golf ball can really make all the difference to your ability to score some points quickly. Srixon has created the new third-generation Q Star Tour with performance and speed in mind.
Being one of the best value-for-money golf balls out there, it is no wonder that Srixon Q Star Tour has gained the love of golfers from all over the world.
Feel and Performance
The feel of this ball can be described as super-soft. Off the putter, the sound seems like a soft "tock". Around the green, this ball invokes the feeling of touch.
Off a driver or iron, the feel becomes firmer and stronger. The FastLayer Core of this ball is relatively soft on the inside and becomes firmer on the outside.
This type of core allows the ball to have a remarkably high launch and low spin.
The cover material of this ball is Spin Skin with Slide Ring Material.
In fact, the main material of the cover is high-quality urethane and SeRM is just an additional coating that attaches to the cover and makes the urethane molecules more flexible, thus increasing spin and durability.
Driving and Approach Shots
For many golfers, wind can affect their hitting ability and change the direction and speed of the ball.
With the Srixon Q Star Tour ball, the wind will not be a problem, thanks to the presence of 338 dimples on its core. A specific technology used in this model reduces side spin and that can really help your shots to gain distance.
Moreover, the ability of this ball cover to prolong contact with your club leads to increased control when hitting onto the green.
Srixon Q Star Tour is ideal for golfers with handicaps between 9-16.
Why is that?
Because low-handicap golfers hugely benefit from higher compression balls and increase their chances of better controlling their shots. Mid-handicappers will also, benefit a lot from this type of golf ball.
---
Srixon Z-Star Golf Ball Review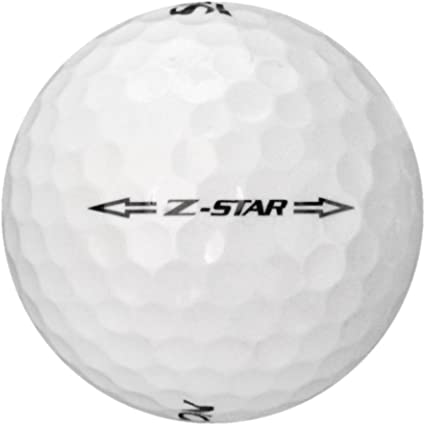 Many golfers get frustrated and feel that they can't improve their game no matter how much they practice, and this can discourage them and eventually cause them to quit playing this beautiful sport.
In most cases, this happens because of the golf ball they are playing with. When we play with a low-quality golf ball, we do not manage to have a good aim, reach long shots, among other things.
Therefore, to prevent this does not happen to you, it is best to go for a premium golf ball like the Srixon Z Star Golf Ball.
Below we will evaluate why they are one of the most recommended and used golf balls, even by professional players.
Control and Spin
Almost all premium golf balls have a urethane cover, and the Srixon Z Star Golf Ball is no exception. The thermoplastic urethane cover allows for more control and spin.
Besides, it is a mid-spin ball but with amazing performance on the greens, this is because the cover is not only made of urethane but also has a special material called SeRM, which helps the ball to have more friction and improve the spin.
Dimple Pattern
The dimple pattern plays a key role for golf balls to achieve good elevation and greater distance, and the Srixon Z Star has a wonderful 338 Speed dimple pattern, which makes it a mid-launch ball, ideal for maximizing each one of your shots.
Speed and Soft
The Srixon Z Star is a 3-piece ball with a FastLayer core, which makes the balls soft yet fast enough to hit long-distance shots.
Even though the compression is approximate 85, it offers a soft feel.
Besides, every part of the core goes through a thermal process that makes the ball flexible and soft for a good energy transition during the shot. This also allows the ball to perform excellently for a long time.
---
Srixon Z Star vs Q Star: Comparison
There are a lot of things to consider when choosing your golf equipment and accessories. However, not all of them are made the same. Some, you strive hard to learn as much as you can before choosing.
But for others, you just throw the money at them until you get the most suitable for you. In the case of these two golf balls, you don't necessarily have to look at a lot of things.
Just little things that can easily be overlooked.
Here you go:
At first glance, the Z- and Q-Star golf balls look the same. You'd even think they have the same features.
While they are both quality golf balls, there are a few discerning details about them. First, the Z-Star golf balls come with an 88/90 compression rating while the Q-Star Tours have a 78 compression rating.
The Q Star is therefore the softer ball of the two.
If you don't like your ball too firm, go for the Q Star. However, at higher swing speeds, the Z-Star may fair better since it's longer and will therefore give you more distance than the Q-Star.
If you're a price aficionado, then you may be able to snag up the Q Star at a much cheaper price than the Z star.
Another selective feature of the Q Star, according to many players, is the urethane cover that seemingly turns yellow quicker. This isn't noticeable on the Z Star, so if you're inclined towards durability, then the Z Star is staring you in the face.
Related Posts: