Whether you've been using one of Bridgestone and Srixon for a long time and now want to try a new one, you're not alone.
There are a lot of golfers out there who have used and stayed with a single brand for so long they now feel the need to try out new ones.
There isn't anything wrong with that, even if you were absolutely satisfied with the previous one.
Both brands of golf balls are widely successful and have garnered a good following. And this is due to them being of good quality. This is why you may find it difficult to choose between the two.
There are a couple of things you can look at when comparing golf balls.
Looking at the feel, side spin, spin around green, accuracy, distance coverage, and technology on each ball, you'll find subtle differences that should help you choose.
Depending on the brand, you may find these things aren't easy to determine especially if you haven't played the balls. We'll look at some of them so you can go on your to choosing the right ball for your next game.
---
Srixon Soft Feel vs Bridgestone E6: Reviews
Srixon Soft Feel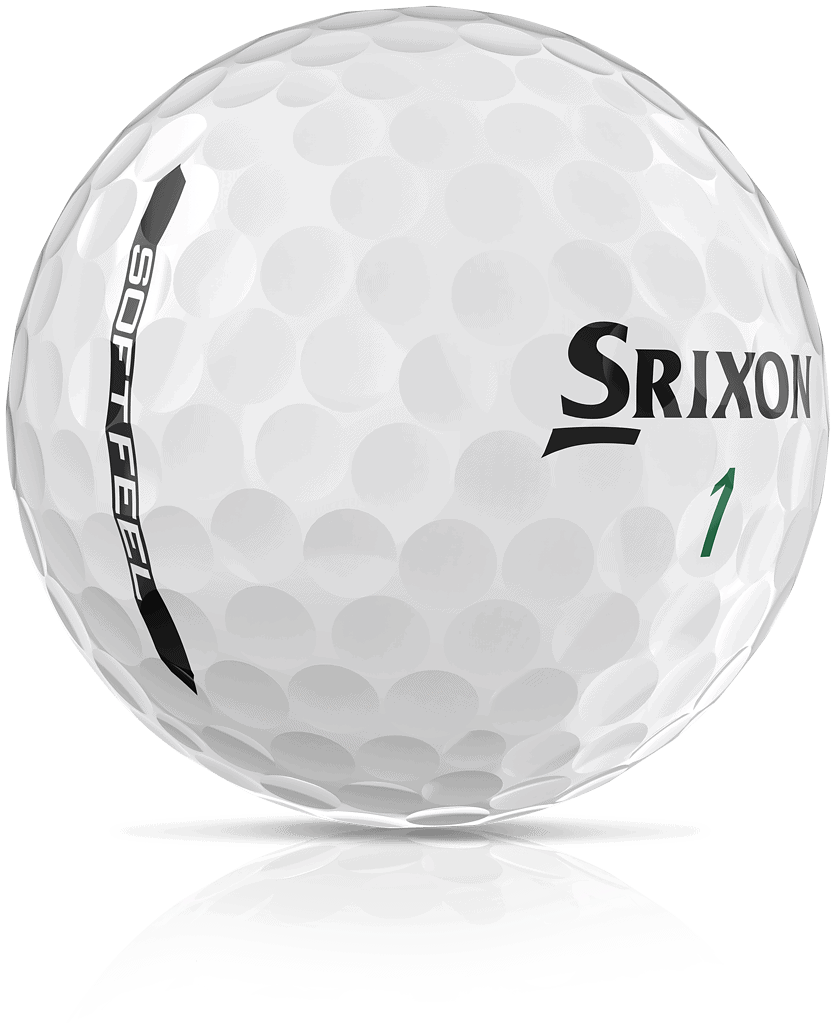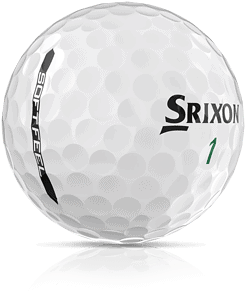 The Srixon Soft Feel Golf Balls are a great choice for distance, value, and recreation. The balls have a soft feel, medium compression, and two-piece construction.
Srixon Soft Feel Gold Balls have an energetic gradient growth inner core and are covered with an ionomer casing. Finally, the 338 Speed Dimple Pattern allows for a more aerodynamic design and accuracy.
Feel & Performance
From the tee, the Srixon Soft Feel Golf Ball strength really start to show.
Especially for slower swingers, the compression on these balls creates a noticeable yardage boost. The balls have a high launch and are fairly accurate.
Due to the 338 Speed Dimple Pattern and overall design of the soft feel, these balls have little side spin and drag. If your tee game is lacking, giving the Srixon Soft Feel Golf Balls may be worth it for the yardage and launch height.
Control
If you are a golfer who struggles to hit high shots, the Soft Feel will really improve your game. Around the fairway/rough, the soft feel performs well during hybrid and mid-iron shots. The ball launched high and long but lacked spin.
An upside to the ball is the core, which has been improved. The energetic gradient softcore makes for an ultra-soft feel; and a high launch away from the tee.
The spin trajectory is low, with better greenside spin and great alignment on the side.
Distance
The lack of spin is a minor problem, especially if you are trading it for height and accuracy.
One downside of the Srixon Soft Feel Golf Balls is the lack of spin. However, since the Soft Feel are distance balls, this is a very minor drawback.
Unfortunately, these balls are also quite expensive. Nonetheless, they blow away their counterparts in many ways.
Bottom Line
The Srixon Soft Feel Golf Balls are great distance balls with medium compression. This makes it the perfect choice for golfers will slower swing speeds, allowing for a higher launch, further distance, and little to no sidespin.
The only downsides are the lack of spin and price-tag. If you struggle off the tee, the Soft Feel can completely change your game and is worth the investment.
---
Bridgestone E6 Soft Golf Balls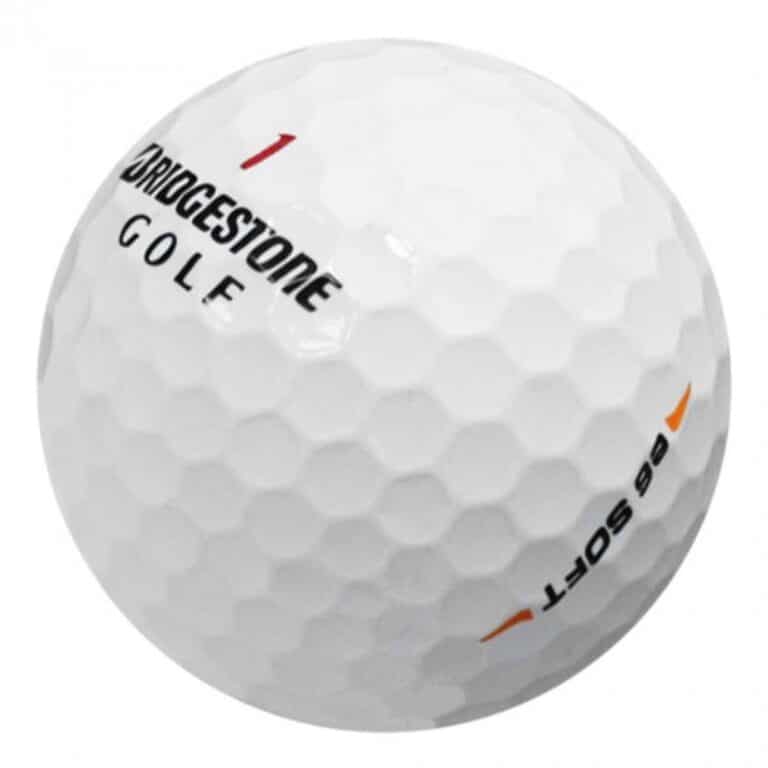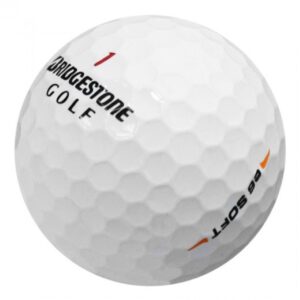 The new Bridgestone E6 Soft Golf Balls have been designed for golfers with moderate swing speeds.
The ones who are confident in their skill and are still seeking new ways to achieve maximum distance on all their shots.
When looking for a new ball, you're also looking for the right spin control and the best tour performance.
Control
This is a high-performance golf ball, specifically engineered to provide golfers with an enviable long straight distance.
The heritage of Bridgestone E6 Soft Golf Balls allows it to be compressed into a much softer and larger core so that it carries as much power as its spherical shape will allow.
Speed
The new type of 2-construction is ultimately what allows it to build speed while still feeling soft to the touch.
Essentially, it's the ball you want if what you are really looking for is a combination of speed and distance. It dramatically improves the performance and it's bound to have a positive impact on your love for the game.
Feel
Keep in mind that these are softballs, which are bound to aim lower in trajectory, but will constantly be able to so with elegance and grace.
As such, they are an excellent choice for mid to high handicappers looking for performance, as this is the ball that will allow them to go the distance.
Distance
As mentioned, the Bridgestone E6 Soft Golf Balls are specifically designed for straight distance, as they successfully reduce air resistance with their unique aerodynamic design.
The low compression allows it to perform low trajectories at an incredible speed. Even lower speed swings would help it travel well. It is most definitely a welcomed offering by Bridgestone and one that is highly appreciated by more experienced golfers.
Bridgestone E6 Soft Golf Balls are now available in white and optic yellow.
---
Srixon Soft Feel vs Bridgestone E6: Which Should I Choose?
In most cases, the two brands are similar. They have comparable price tags and perform equally well off the tee. However, if you're a pro golfer looking for a ball that offers more control, then the Srixon Soft Feel might be a better choice for you.
Also, the Srixon may be better suited for playing on slower greens due to the well-constructed core. However, you may be able to get a lesser spin off the tee on the Bridgestone E6. That is a good point if you'