When you select a good quality golf ball, you make your club happy. You know, the opposite is also true. You want a ball that when you hit with your club gives you maximum distance.
Not only that can barely cover a yard. Another consideration you want to pay attention to is the core because it determines the control you have on your ball.
A softer ball, as opposed to a firm one, will give you better control and you'll feel you're in control of your game.
Though the five-piece and four-piece golf balls host all the latest developments that enhance performance, you don't always have to buy one (they're more expensive) before you can enjoy your game.
If you've decided to go with either the Srixon AD333 or the Srixon Q-Star Tour, then you're on the right track. They're not awfully expensive but are good enough especially if you're just trying to up your game and don't want to spend too much.
---
Srixon AD333 vs Q Star Tour: Are they Really Different?
Srixon Q-Star Tour Golf Balls Review
Today, there is a wide variety of brands and many models of golf balls, so if you are thinking of acquiring a golf ball, it is essential to choose one from a remarkable brand.
Srixon is one of the most recognized in this market because it only manufactures high-quality products. And a clear example of this is the Srixon Q Star Tour Golf Balls.
The Srixon Q Star Tour Golf Ball is an excellent tour-level ball, developed for all types of players, and at an affordable price.
In this section, we will talk about all its features to understand why it is a great choice.
Durability
As mentioned above, Srixon is a brand known for making durable premium products, and this is no exception.
This golf ball has great durability because it is built with 2-piece construction, and the cover material is Ionomer. Without a doubt, a ball that meets the standards.
Distance
This ball is excellent for long distances, as it has a 338 Speed Dimple Pattern, this allows the ball to have more lift and less resistance, so you can have more control and reach longer shots.
Spin
The Srixon Q Star Tour Golf Ball is a low-spin ball, as Srixon has added a new design to this model, new spin skin with SeRM. This allows for greater accuracy on every shot, as it helps keep the ball in the direction we want it to go.
Feel
The feel of this golf ball is really soft thanks to its FastLayer core. It may not be as smooth as its compression rating of 77 would suggest, but it is very soft. Also, the outer edge is firm, allowing for good speeds for the ball to reach long distances.
Design
This golf ball has a fantastic design, worthy of a Tour ball. It has a very good consistency of diameter and weight, which helps to have great precision and reach longer shots.
Price
This is the best value golf ball on the Tour, currently priced at a good price tag so grab it as soon as you can. If we compare the price of other tour golf balls with similar characteristics to this one, it is much higher.
Verdict
As you can see, you can enjoy playing with a tour golf ball without having to spend a lot of money. Therefore, the Srixon Q Star Tour Golf Balls are a great option because they are high-quality, and you can play with them for a long time.
---
Srixon AD333 Tour Golf Ball Review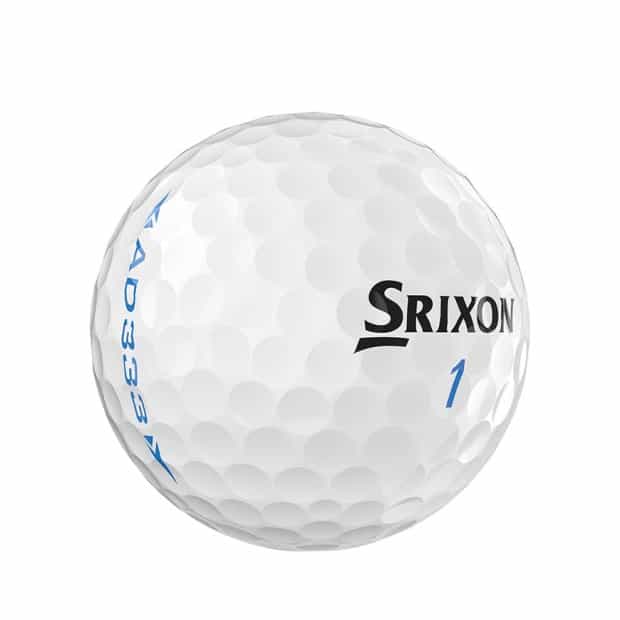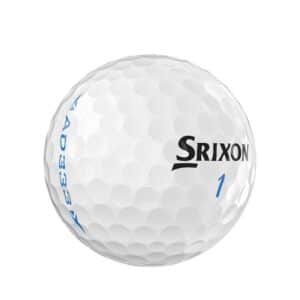 I have tried the Srixon AD333 Tour Golf Ball 2018 which is a very good ball but when it comes to approaching and especially kicking it leaves a lot to be desired in terms of "touch." Here is my vote
Durability
To be honest, I lost the first ball before noticing any damage.
I started hitting the second one to test how many blows it resisted.
At approximately 100mph on average, the ball held me more than 100 blows without a problem. So the most normal thing is you end up straining it into a lake or lose sight of it sooner.
That for the duration they are fine.
Distance
The difference with the 2016 Ad333 is especially noticeable in the short game (and especially when kicking, due to the Urethane cover).
I don't lose distance with the 2018 Ad333, and I feel more comfortable in the short game. It shows, especially with the driver, with which I achieved greater distance.
Control
The control is good when I hit the iron, the backspin increases compared to the 2016 version, this reduces the distance a bit, but the given backspin dramatically increases the control over the ball.
With the driver, I increased a bit, but the sidespin was practically reduced, which also improved my control over the ball.
Feel
For me, the feel has a lot to do with how I see the ball reacting to my hit or the sensations that the hit causes me about how the hit was really. That said, the feel was decent.
As I said, the control was good with medium spin. Also, the ball in the hit does not feel very hard, quite the opposite, it is like hitting a rubber (in a good way).
Design
It has three layers of rubber that in a way feels firmer the more you hit the center. The exterior is typical white plastic with dimples for air resistance.
Ball flight
As a general rule, hitting the ball shows that with the iron it moves more laterally than with the driver, due to the sidespin, and the trajectory that follows is a bit lower than for example the 2016 AD333.
Verdict
In short, for value for money, they are quite decent balls. Better balls obviously exist. But for the price they have, you won't find many balls this good.
---
Srixon AD333 vs Q Star Tour: Comparison
There is a negligible difference between the two. Read on to find out…
While they have a lot of things in common, there are a few differences between them. Before we go into the comparison, however, it's important to know that the Q-star is actually a replacement for the AD333.
In other words, production of the AD333 will stop while Q-star will continue. If you're reading this now, you probably will never be able to select as you will — your only option will be to go with the Q star or the tour version of the ball.
In addition to that, if you read the label on the box, you'll quickly find that both balls have the same spec so the Q Star is essentially a new AD333.
Those who tested the two find that the Q Star softer and easier to stop than the AD333. Other golfers stated they found no difference except in the cost. In which case the Q Star being the more expensive between the two.