We all started somewhere, and it seems like just yesterday I was foraging for golf balls in the brush because I thwacked 'em clear into the woods.
Generally, beginner golfers tend to lose a lot of balls and they have trouble controlling exactly where those pesky golf balls go.
If you're just getting started with golf and in the market for adding to your inventory, here's what you need to know about buying the best golf balls for beginners.
What Difference Does It Make?

While almost every golf ball looks the same, the way that they are made can be vastly different.  The construction of the golf ball can have between 1-5 layers, have different spin tendencies, and have a different amount of compression upon impact.
For beginners, 2 layered golf balls are perfect.  They're significantly better than driving range balls and travel further, but they're inexpensive enough to buy by the box.
Two-piece balls tend not to spin as much, which means that they won't hook or slice as hard as more sensitive golf balls, and upon hitting the ground they'll usually roll pretty far.
This is a great combination for beginners because not only will it simplify accuracy, but it will also get you some extra distance on the roll, assuming you hit it relatively straight down the fairway.
The Perfect Ball?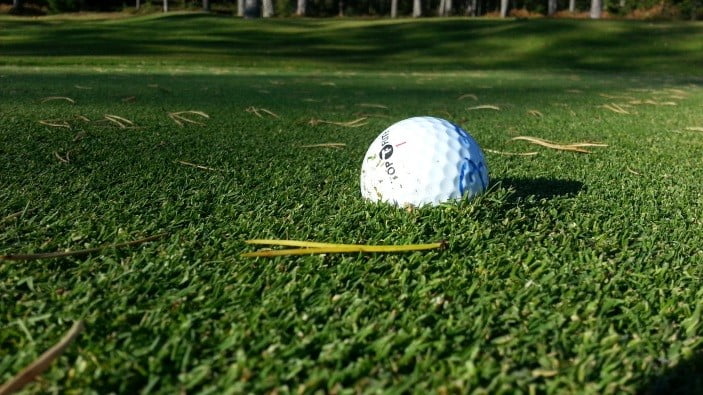 The best golf ball really comes down to preference; for the majority of casual golfers, lake balls work perfectly well, and for good reason.
They are inexpensive and they hardly compromise performance.  On a long drive, you lose about 12 yards at most, excluding the roll.
However, this would hardly be a guide if I didn't give you my recommendation for the perfect golf ball.
If you're looking for quality out the gate, I would choose the Titleist Pro V1.  With a ball that will behave exactly the way you want it to and a ball that doesn't spin too much, the V1 delivers every time.
With mid-flight and a softer feel, this is everything you could want or need in a golf ball.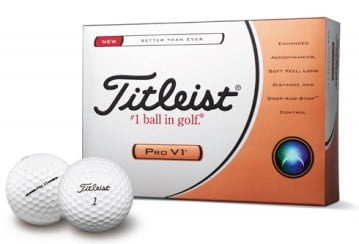 But don't take my word for it; discover what golf ball is right for you and compare the pros and cons on the Titleist sizing page.
By comparing the ups and downs of each product, you can be sure that you get the exact ball that you want.
I would also recommend checking out the Srixon ball selector, which chooses the perfect ball for you.
There are tons of other great tools out there as well to help you make the right choice, and I would recommend using them if you enjoy having a ball that suits your tastes.
Our friend Mark takes a look at some of the best golf balls for beginners here:
Because there's a whole industry based around it, I would have to say that the best golf balls for beginners are really whatever ball works for you.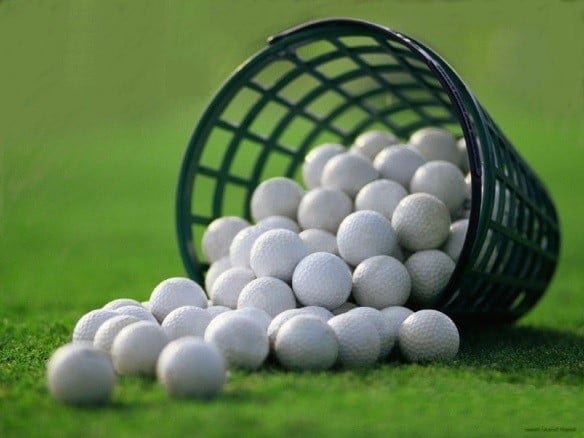 The best part about buying new golf balls is that crisp, new feeling that you won't find anywhere else.
Even better, though, is finding a hardly scratched ball in the rough because it lets you try out a new ball that you otherwise would not have gotten to experience.
And who knows, maybe you'll like it more than what you have now.
I hope this guide helped you and if you have any questions or comments, leaving them in the section below!