There are thousands of golf balls out there but you can use them all. However, there are specific brands that have done well over the years. Not only can you trust the balls these brands make, but also the confidence they can help you build.
Two of these brands are Titleist and Bridgestone.
I'm sure you've already heard about them both. If not, then they are solid brands to look at when you're looking at getting new golf balls. In this article, I'll look at their popular golf balls and how they compare.
If you have been unable to settle down with any of them, this article is written for you.
Bridgestone E6 vs Titleist Pro V1: Brand Reviews
Titleist Pro V1 Golf Ball
Titleist Pro V1 Golf Balls promise to give players a penetrating, consistent flight, a softer feel, and improved performance.
Whether you are an amateur golf player or a professional one, you will definitely find Pro V1 balls to be one of the best performing and consistent models on the market. So, what are the special features and key technology in this model?
The key technology in Titleist Pro V1 Golf Balls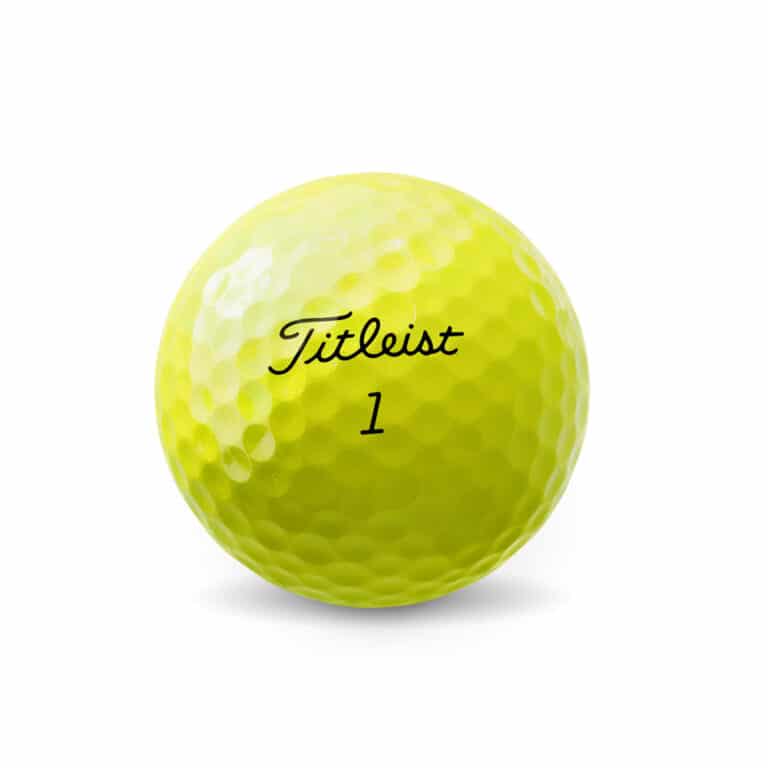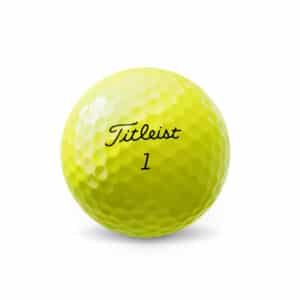 Pro V1 golf balls feature a new, cast urethane cover, a reformulated core, and a faster high-flex casing layer.
The solid 2.0 ZGProcess core helps deliver increased distance, whereas the softcover increases greenside speed offering more control of the ball.
The special dimple design of this model, featuring a 388-dimple layout can maximize both covered distance and flight consistency.
The company has a reputation in the field of golf balls equipment and uses advanced technology to manufacture new golf balls that are the best performing so far.
Benefits of Titleist Pro V1 Golf Balls
Undoubtedly, the most noticeable feature of this model is the advanced cast urethane cover that enables golfers to maintain more control in the short game.
The aerodynamic dimple design of this model is another great benefit since it can help golfers of every level of experience to deliver some impressive and consistent hits.
In fact, consistency from tee to green is one of the most important selling points for Pro V1 balls. Whether you are last year's golf champion or a newbie in this hobby, you'll be able to execute the same type of shots each round.
This model comes in a variety of colors and plays numbers, and golfers can fully personalize their ball by choosing their preferred color, number, or logo.
There is also, a new enhanced alignment version, featuring lines on each side for numbers 1-4.
Choosing the newest Titleist Pro V1 golf ball promises to increase your game's performance and help you win each round. Those golf balls allow users to fully control their shots and gain significant distance.
---
Bridgestone E6 Soft Golf Balls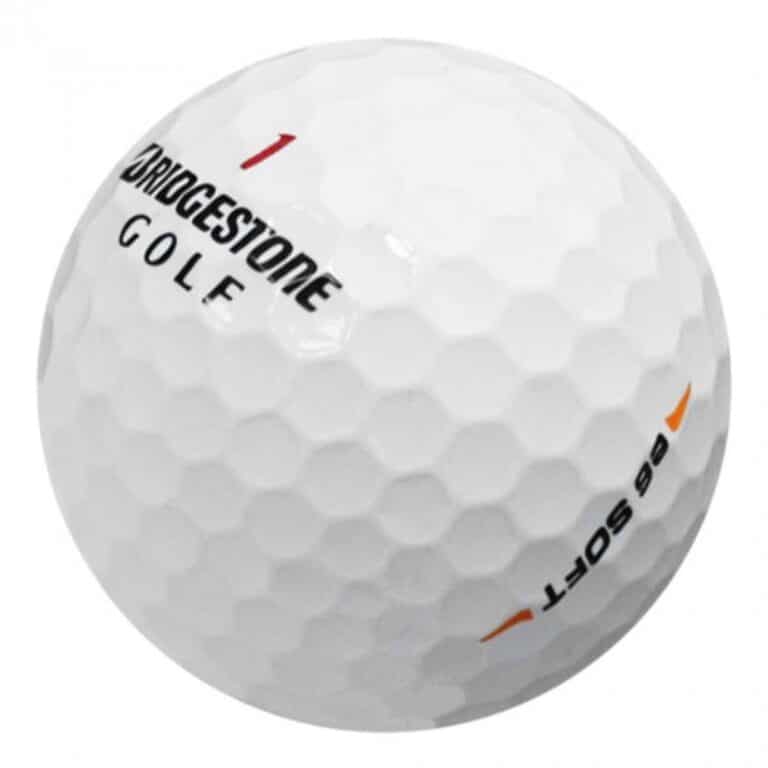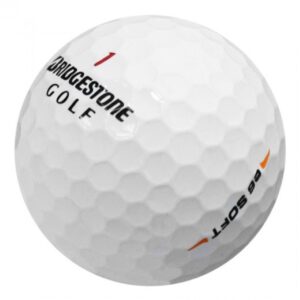 Incredibly soft feel. Bridgestone E6 soft golf balls will give you the accuracy, distance, and softness in your shots that you need.
This ball is a direct competitor to the popular Titleist ProV1, TaylorMade, Wilson, Callaway, Srixon… Known as some of the best golf balls on the market.
But why is Bridgestone E6 so good?
There are several key points that make this golf ball so good:
Design: 3-piece – Surlyn cover
Spin: Low spin, ideal for swings that promote backspin on the green.
Distance: Ideal for both straight and long distances.
Durability: Tough and durable.
Compression: Low – around 50
Price: Compared to other balls, the price is moderate. Around $22.
Swing Speed: Approximately 90 mph or less.
How does it feel?
Bridgestone E6 soft is Bridgestone's best feeling e-series ball. As is evident the E9 Soft will give us much more comfort than the Speed, which will have a firmer feel. You will notice how the ball compresses when you swing it.
Some golf balls have a hard feel, usually ideal for high handicap golfers. Soft golf balls have a much softer feel on the clubface, choosing one or the other will depend on what your preference is and what allows you to better control the feel.
This ball is ideal for mid to high handicappers looking for good performance and a very soft feel for an affordable price.
Pros
Soft for more feel.
Slower spin rates can increase distance.
Offered in both white and yellow.
Low Price
Cons
These are for golfers who benefit from a ball that flies straight.
Low spin (depending on your play style)
Bad for players with high swing speeds (greater than 90 mph).