Whether you've been using one of Bridgestone and Callaway for a long time and now want to try a new one, you're not alone.
There are a lot of golfers out there who have used and stayed with a single brand for so long they now feel the need to try out new ones.
There isn't anything wrong with that, even if you were absolutely satisfied with the previous one.
Having said that, Both Callaway and Bridgestone golf balls are good. In fact, they are two of the popular and best-selling brands out there. The Bridgestone E6 and Callaway Supersoft are particularly good golf balls with few similarities and differences.
Looking at the feel, side spin, spin around green, accuracy, distance coverage, and technology on each ball, you'll find subtle differences that should help you choose.
Some balls are naturally soft while others are not because of the technology used in designing them. The Supersoft, for example, is set up to give a soft feel, something that endears it to a lot of golfers.
However, the Bridgestone E6 is epic in its own rights too as you'll soon see in the foregoing paragraphs. Let's look at a brief review of both before moving on to the comparison.
Bridgestone E6 vs Callaway Supersoft (Let's Compare)
Both balls are very similar in terms of performance from tee to green. In terms of feel, the SuperSoft is a little softer than the E6. This is what a lot of golfers think…And why not?
The ball is created from the ground up to be a soft feel. A few golfers also complained that the E6 does check a bit around the greens. I haven't seen the same thing being peddled about the SuperSoft.
In terms of launch, some golfers have found the E6 to produce less spin off the tee. Also, you may be able to experience better performance with the E6 on longer clubs as many other users have cited.
And based on a lot of comment of users of both balls, many seems to have found the E6 to be straighter and more predictable than the SuperSoft. That's probably why it's more expensive than the SuperSoft.
---
Bridgestone E6 vs Callaway Supersoft Golf Balls
Bridgestone E6 Soft Golf Balls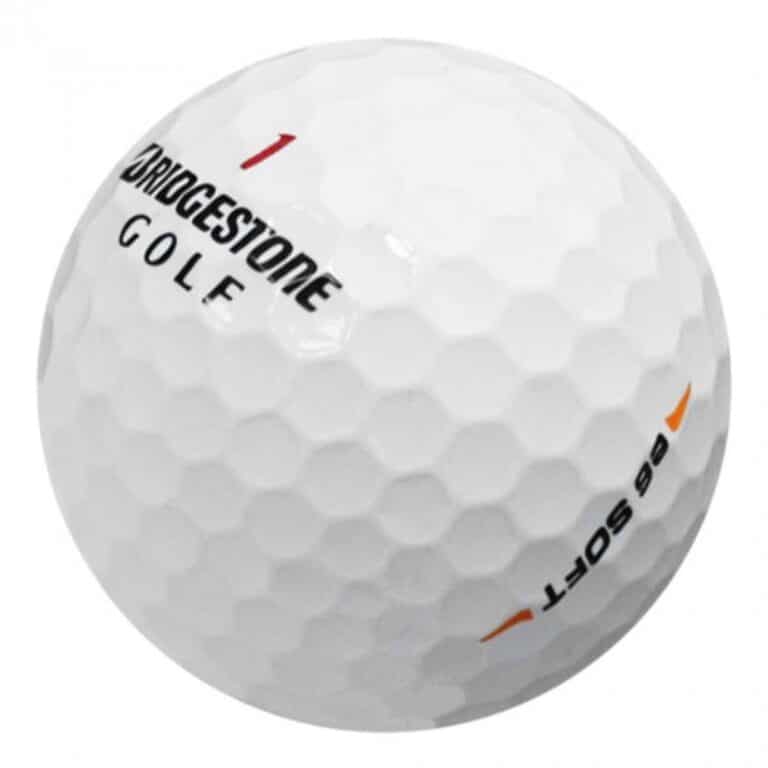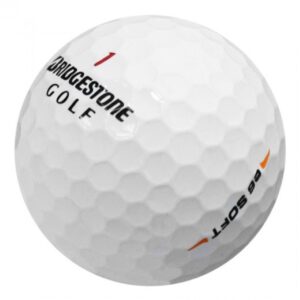 Incredibly soft feel. Bridgestone E6 soft golf balls will give you the accuracy, distance, and softness in your shots that you need.
This ball is a direct competitor to the popular Titleist ProV1, TaylorMade, Wilson, Callaway, Srixon… Known as some of the best golf balls on the market.
But why is Bridgestone E6 so good?
There are several key points that make this golf ball so good:
Design: 3-piece – Surlyn cover
Spin: Low spin, ideal for swings that promote backspin on the green.
Distance: Ideal for both straight and long distances.
Durability: Tough and durable.
Compression: Low – around 50
Price: Compared to other balls, the price is moderate. Around $22.
Swing Speed: Approximately 90 mph or less.
How does it feel?
Bridgestone E6 soft is Bridgestone's best feeling e-series ball. As is evident the E9 Soft will give us much more comfort than the Speed, which will have a firmer feel. You will notice how the ball compresses when you swing it.
Some golf balls have a hard feel, usually ideal for high handicap golfers. Soft golf balls have a much softer feel on the clubface, choosing one or the other will depend on what your preference is and what allows you to better control the feel.
This ball is ideal for mid to high handicappers looking for good performance and a very soft feel for an affordable price.
Pros
Soft for more feel.
Slower spin rates can increase distance.
Offered in both white and yellow.
Low Price
Cons
These are for golfers who benefit from a ball that flies straight.
Low spin (depending on your play style)
Bad for players with high swing speeds (greater than 90 mph).
---
Callaway Supersoft Golf Balls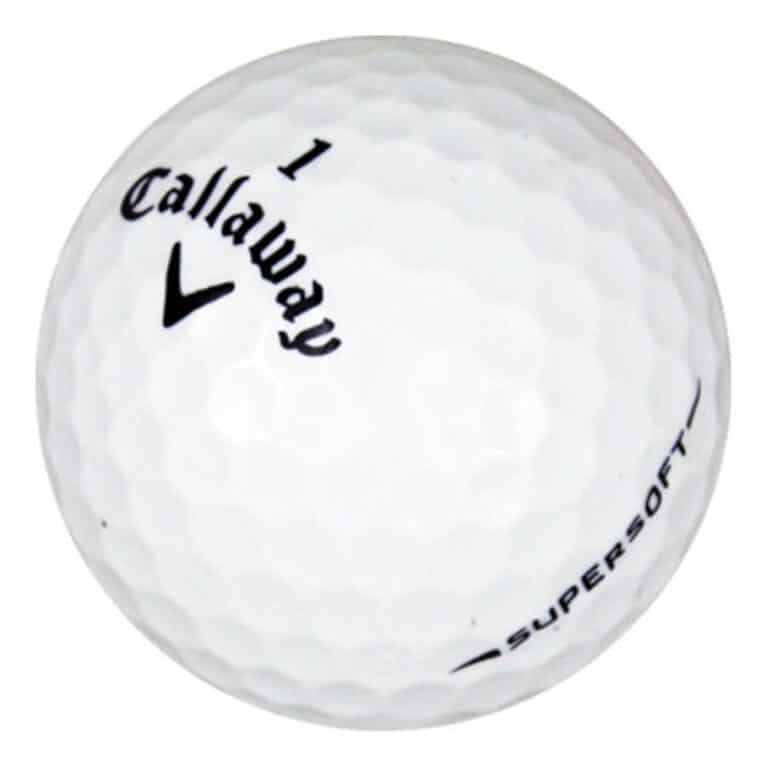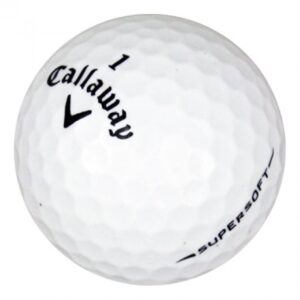 The Callaway supersoft golf ball is one of the most durable ones I've seen on the market to date- it's made for getting you more distance off your drives and it certainly delivers!
The control of this ball is also something else; shots are straighter and the "soft" core of the Callaway supersoft ball is made to be a little more forgiving on those trickier shots.
The design is also one of the most unique on the market; the Polaroid impact modifier that's in the description actually really does increase the velocity output of your swing.
As a woman whose swing sits at around 80 mph, I feel like this ball was designed for me. It flies further on drives but it always feels like you're in control.
I would certainly recommend it for anyone who wants to make up for a lack of swing speed; the design of the ball is made to maximize impact so you'll definitely feel like you're hitting it harder.
Not to mention the price makes it definitely worth it; you're definitely getting value for your money here!
Pros
Ultra-low compression core for more distance and accuracy
It's relatively inexpensive
Higher launch due to drag reduction
HEX aerodynamic dimple design for longer carry distances Trionomer cover for a softer feel
---
Final Words on Bridgestone E6 vs Callaway Supersoft
For more predictable results from the tee to the green, the E6 seems to be the undisputed champion. It also goes straighter and might give you longer shots off the tee than the Callaway Supersoft.
However, it's slightly higher priced so that's a bit of a trade-off. The Supersoft is designed to be soft and will feel way better than the E6. You might even be able to snag it at a decent price, compared to the E6.
In conclusion, if you're looking at the softness of the golf ball, you may want to check out SuperSoft. However, if you're looking for a straighter ball where the softness is dialed back a bit, the E6 is worth looking at.
Read More: Ping vs Callaway Irons: Which is Better?